Categories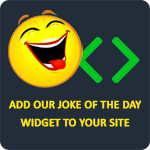 As an airplane is about to crash, a female passenger jumps up frantically and announces, "If I'm going to die, I want to die feeling like a woman." She removes all her clothing and asks, "Is there someone on this plane who is man enough to make me feel like a woman?" A man stands up, removes his shirt and says, "Here, iron this!"
RainbowFish18
What did one lesbian vampire say to the other? Same time next month?
FletcherSloan
Q: Why are women's feet so small?
A: So they can stand closer to the sink while washing dishes.
R1234567890ya
I have received hundreds of replies to my ad for a husband. They all say the same thing - "Take mine."
alipatak
A son goes to his father and says, "Hey dad, want to hear a joke?" The father says, "Sure son." The son responds, "The WNBA."
Repor9