Categories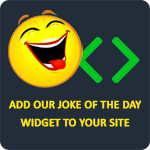 Q: What do you call two Mexicans playing basketball?
A: Juan on Juan.
Anonymous
Q: Why is England the wettest country?
A: Because so many kings and queens have been reigning there.
Joke maker
Gandhi walked barefoot most of the time, which produced an impressive set of calluses on his feet. He also ate very little, which made him rather frail and with his odd diet, he suffered from bad breath. This made him a super calloused fragile mystic hexed by halitosis.
TheLaughFactory
Q: What did the cannibal do after dumping his girlfriend?
A: He wiped his bum.
That Wright
A man speaks frantically into the phone, "My wife is pregnant, and her contractions are only two minutes apart!" "Is this her first child?" the doctor queries. "No, you idiot!" the man shouts. "This is her husband!"
rigocarr86