Categories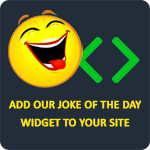 What do you call a piece of cheese that isn't yours? A: Nacho cheese.
Anonymous
Q: What do you call it when you feed a stick of dynamite to a steer?

A: Abominable! (say it out loud, slowly)
Anonymous
There was a snake crossing a highway and a truck ran over its ass. The snake went back to get its ass and a truck ran over its head. The moral of the story is, "Don't lose your head over a piece of ass."
burrolasteve
A man committed suicide by chopping his head off and left a suicide note in his mouth reading, "I don't need no body."
mzkeez
Why is gambling illegal in Africa? Because there are too many cheetahs!
skipadabeat