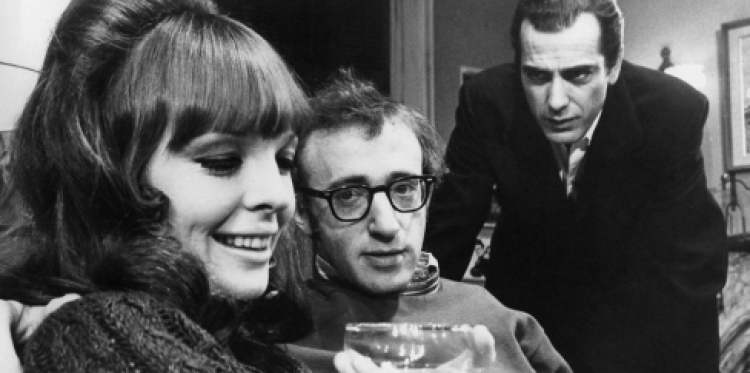 Woody on Woody
By Woody Allen
Jun 27, 2016
If I had to make films without complete control from start to finish, I definitely would not do it. I'm only making films because I'm as free there as if I were writing novels. You can't create unless you're completely free. Probably, if my parents had pushed along more cultural lines I might have started out being a more serious writer, because that's what has always interested me. But I had no cultural background whatsoever, and I mean absolutely none. I grew up in a typical noisy ethnic family in Brooklyn. I didn't go to a play until I was about eighteen years old, almost never went to a museum, listened only to popular music, and never read at all. 
I had only comic books as a kid, but from the first grade I was always the class writer. I remember very distinctly, I'd buy those little black and white notebooks, and say, "Today, I'll write a mystery story." I'd go home and write, and invariably the stories would come out funny. 
I certainly couldn't care less if I ever performed again and don't care much if I ever direct another film, but I would not like to be in a position not to write. It was just something I could always do -- like some kids had an ear for music. I could be funny. So in my films, things get filtered through a comic prism. 
When I'm sitting down to write something, my perspective seems to go to what's humorous, even if it's a grim situation. An extreme example would be Love and Death which takes a broad comic perspective, but what is it when you think about it? It's actually about war and people dying, betrayed by death or God at the end. People get the impression that my films are autobiographical. There may be a brush from life. I'll play characters who are in show business, who live in an apartment like mine, but those are outer trappings.
The popularity of certain pictures makes me uncomfortable. If that many people like a picture, maybe I'm becoming part of the establishment. I'm not challenging anyone. The most popular thing when you go to the movies is to sit down and see a lifestyle that you understand and are familiar with. The middle class likes to have its prejudices reinforced. Through some failure of my own, I may do that in some of my films. That's what's wrong with them. It's one of the problems I have. I feel I haven't gone deeply enough.
I started so far back with comedies like Take the Money and Run. They were made in the style of an old Marx Brothers movie with crazy jokes and cartoon-like situations, although I'm not saying they were good. Starting at the end of the spectrum, I've tried over the years to get more and more serious and rounded. I hope that before I'm finished I can make a couple films I can have real respect for, but that would mean making films as good as The Bicycle Thief or Grand Illusion. I want to just keep turning out films and develop all the ideas I can think of and not try to make the "great work" each time.
I think my films are romantic. I'm trying to be truthful, and I have such a grim view of life. Still, I tend to romanticize people and cultural heroes and the island of Manhattan. I never grew out of that. New York is not exactly the way it appears in Manhattan. I know that at two or three o'clock in the morning, if you're sitting down by the Brooklyn Bridge, you do take a risk. 
I thought of doing the scene in Manhattan where Mariel Hemingway and I take a carriage ride through Central Park, and having screams in the background, and people yelling "Stick 'em up." In the end, I went for a romantic piece of Gershwin music. So I do tend to create certain moments of escapist perfection. 
About happy endings, what you want is for there to be one truth and to be in possession of it, but you want it to be good news. If someone said, "I'll tell you tomorrow whether there is a God, whether life has meaning," I would say that it's better not to know -- because if the answer is "no," you'd better do some fast tap dancing. If the odds are 50-50, it's better not to know. 
This article was originally published in April of 1994 and is part of our Legacy series. Take a look back and laugh with some of the greatest voices in comedy history. 
In This Story WOODY,NEW YORK CITY,MOVIES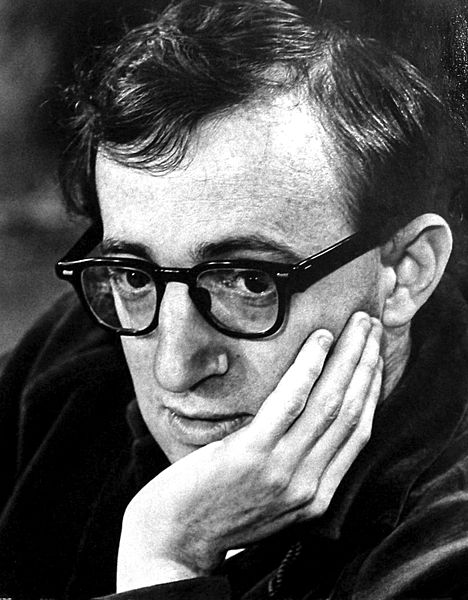 Woody Allen
Woody Allen is an American actor, comedian, filmmaker, playwright and musician, whose career spans more than six decades.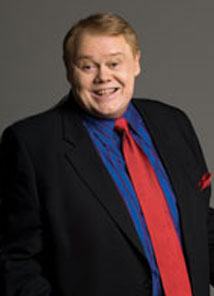 Louie Anderson
Louie Anderson is one of the most versatile and successful comedians working in Hollywood today, loved by the television audiences who never missed his nightly hit series Family Feud or his appearances on late night chat shows. He is adored by standing room only crowds in Las Vegas and respected by readers of his books. He is worshiped by the rising comics he mentors and encourages with his honesty and wisdom.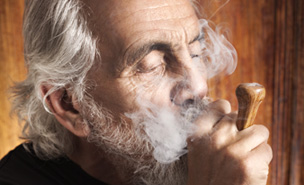 Tommy Chong
Grammy Award winning comedian Tommy Chong is legendary for his invaluable contribution to American counter-culture as part of the iconic comedy duo Cheech & Chong. During their reign, the twosome recorded six gold comedy albums, including the 1973 Grammy winner "Los Cochinos," and starred in eight films, most of which Chong co-wrote and directed. The first, Up In Smoke, was the highest grossing comedy of 1978, topping $100 million at the box office. Others were Cheech and Chong's Next Movie (1980), Nice Dreams (1981), Things Are Tough All Over (1982), Cheech and Chong: Still Smoking (1983), and The Corsican Brothers (1984). Born in Edmonton, Alberta, Canada, Tommy began his entertainment career as a musician in a Canadian-based rhythm and blues band. Eventually, he landed a gig with the "Vancouvers"" and co-wrote the band's 1960's hit, "Does Your Mama Know About Me."" From here, Chong eventually turned towards the life as an actor. The first step was forming "City Works," an improvisational group where he consequently met his future comedic partner, Richard "Cheech" Marin. Throughout the 1970's Cheech & Chong earned a massive following until eventually, the duo had run its lengthy and prosperous course and they both embarked on solo careers. Tommy has appeared in several films including 1990's "Far Out, Man!"" and "National Lampoon's Senior Trip" (1995). Chong has also starred, most notably, as "Leo" on Fox's "That 70's Show," and has guest starred on ABC's "Dharma & Greg" and "The George Lopez Show." Chong recently released his new book entitled Cheech and Chong: The Unauthorized Autobiography about the exploits of the infamous duo's smoke-filled world. This book serves as a follow-up to his New York Times Best-Seller The I Chong: Meditations from the Joint which chronicles Chong's arrest for shipping bongs across the country as well as his days in jail and the humorous encounters of his 9 month prison stint. Earlier this year, the highly anticipated, award winning documentary A/K/A Tommy Chong was released worldwide. The documentary features the journey that Chong took after a fully armed SWAT team raided the comedian's home in February of 2003. Tommy Chong was sentenced to 9 months in federal prison for conspiracy to manufacture and distribute drug paraphernalia through "Chong Glass," a family business specializing in handmade glass water pipes, or "bongs." Making history this year, Tommy Chong reunited with his old comedy partner, Richard "Cheech" Marin to announce their first tour in over 25 years with Shelby Chong opening the show. The "Cheech & Chong: Light Up America & Canada" tour has proven to be one of the most successful comedy tours of the year, selling out multiple shows from coast to coast.
The Editors
The Editors are currently hibernating under our Hollywood location.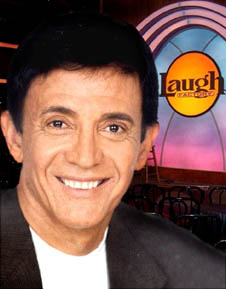 Jamie Masada
Jamie Masada is an American businessman and comedian. He is the founder of the Laugh Factory, which was created three decades ago to help pay comedians their fair share.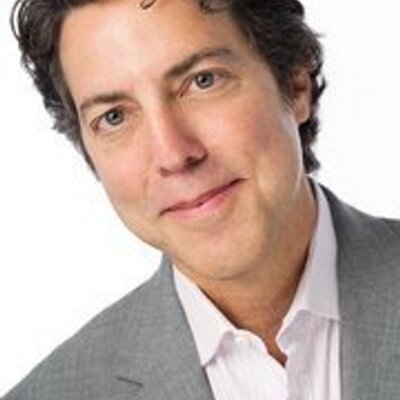 Roy Sekoff
Roy Sekoff is the President and Chief Creative Officer of HuffPost Studios, and the creator and co-host of The HuffPost Show. Prior to this, he was the President and co-creator of HuffPost Live, and the founding editor of the Huffington Post. Before helping create HuffPost, he was a writer and on-air correspondent for Michael Moore's Emmy-winning "TV Nation." His written work has appeared in numerous publications, including The Village Voice and The London Times, and is a frequent guest on a wide-range of TV and radio shows. In 2013, Roy was named one of min's 21 Most Intriguing People in Media.
Tom Dreesen
Tom Dreesen's life is equal parts comedy and philanthropy. He excels at both, and has created an extraordinary legacy in both arenas. Dreesen has made over 500 appearances on national television as a stand-up comedian, including more that 60 appearances on The Tonight Show. He is a favorite guest of David Letterman, and frequently hosts the show in Letterman's absence. For 13 years he toured cross country and opened for Frank Sinatra, and has appeared countless times in Las Vegas, Tahoe, Reno and Atlantic City with artists like Smokey Robinson, Liza Minnelli, Natalie Cole and Sammy Davis, Jr. Tom has acted in numerous television shows – from Columbo to Murder She Wrote – and appeared in motion pictures including Man on the Moon and Spaceballs. He has recorded comedy albums, starred in his own TV comedy special, Dreesen Street, and hosted a late night talk show in Chicago, Night Time Starring Tom Dreesen. He is currently appearing to rave reviews around the country in his one-man show "An Evening Of Laughter and Memories of Sinatra." Dreesen's comic style is down-to-earth, warm and unpretentious. Daily Variety called him "a thorough pro… one of the most respected family comedians of our time." Larry Wilde ,author of The Great Comedians said about Tom's performances. "Excellent Material, Impeccable Timing, Tom Dreesen is the Quintessential Comedian." Frank Sinatra, who called himself a "saloon singer," characterized Dreesen as a "saloon comedian." "We're a couple of neighborhood kind of guys," said Sinatra. Dreesen has also made an indelible mark with his philanthropic activities. For 30 years he has lent his talent to over 100 charities, and founded a "Day for Darlene" to bene?t Multiple Sclerosis Research. He ran 26 miles on three occasions for the event, which is named for his late sister who was af?icted with MS. And he's still going strong. A proud veteran of the United States Navy, he continues to perform for US troops all over the world, and recently appeared at numerous bases in Iraq. Tom Dreesen's hometown of Harvey, Illinois named a street after him. He was a 2005 recipient of the Ellis Island Medal of Honor.