Darryl Littleton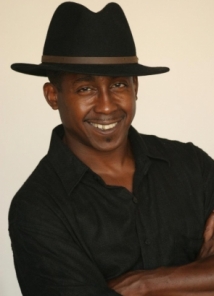 Darryl Littleton was first introduced to the world of comedy by his father through old Dick Gregory and Richard Pryor records. Once he saw the Lenny Bruce biography, Darryl made up his mind, put together an act and hit the clubs. His professional writing career began when he signed up to do radio sketches for The Tom Joyner Morning Show on CBS Radio. During his tenure there, he became a regular at the world famous Comedy Store and adopted the stage name DMilitant for his slicing and incisive social and political commentary. Darryl's crackling wit won him respect and admiration from the industry's top comics. D. L. Hughley tapped Darryl to be his exclusive writer during his years as host of BET's Comic View. Darryl's talent was immediately recognized and he was hired as writer/producer for the show, where he penned material for Cedric the Entertainer, Sommore and Don DC Curry. Darryl's comedic talents have also landed him in front of the camera, where he guest starred on Robert Townsend's WB sitcom The Parent Hood and was a recurring performer on Townsend's variety show on Fox. Darryl also appeared on The Apollo Comedy Hour, Uptown Comedy Club, HBOs Def Comedy Jam, Comedy Central's Make Me Laugh, Telemundo's Loco Comedy Jam, Byron Allen's Comics Unleashed and ABC's America's Funniest People, where he was the grand prize winner. Darryl has also toured the world as a stand-up comedian, working with such luminaries as Chris Rock, Steve Harvey, D.L. Hughley, Earthquake, Cedric the Entertainer, Dick Gregory, Mike Epps, John Witherspoon, Reynaldo Rey, Paul Mooney, Sherri Shepherd, and Robert Townsend. In 2006, he added to his accolades when he won the prestigious Bay Area Black Comedy Competition on its 20th anniversary. That same year, Darryl was added to National Public Radio's list of contributing commentators immediately following the release of his first book, Black Comedians on Black Comedy, which chronicles the history of African-American comedy and features interviews with 125 of the industry's biggest stars. This prestigious work is a mainstay in libraries throughout the country and allowed Darryl to produce it as a full-length documentary entitled, Why We Laugh, along with award-winning director Robert Townsend. The documentary made its premiere at the Sundance Film Festival in 2009 and aired on Showtime in 2010. The comedian/author is the first African-American on the advisory board of the Comedy Hall of Fame and served as script supervisor, touring host and personal writer for megastar Katt Williams. Darryl's own critically acclaimed comedy CD Am I Lying?! is in stores and online.
SORRY, CONTENT ACCESS RESTRICTED
This video contains TV-MA rated content. To access this video, you must register, provide your birthdate, and opt-in to receiving TV-MA rated content
This video is only available in an uncensored version. To access this video, you must register, provide your birth date, and opt-in to receiving uncensored content.
Cancel