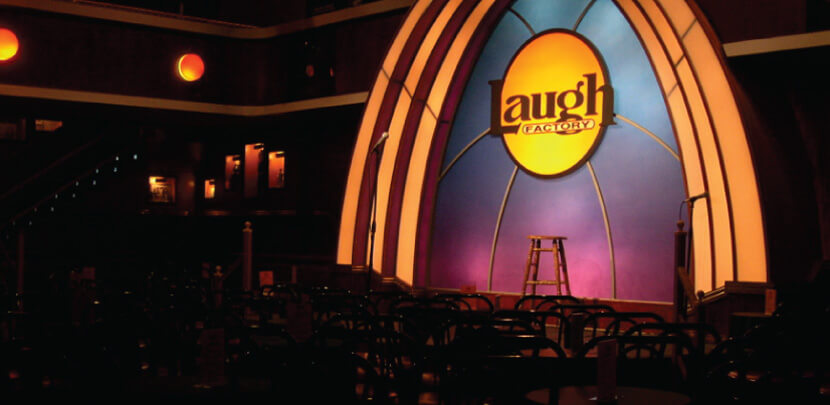 Career Information
Director of Marketing & Promotions
The Director of Marketing & Promotionswill supervise and coordinate the marketing, group sales, and promotions for numerous live comedy shows at our two Southern California venues (Hollywood and Long Beach) from our Hollywood offices. This role demands a strong sense of urgency and the ability to work independently with sound judgment. The ideal candidate has previously and successfully promoted live shows, and marketed to corporations and large organizations.
Responsibilities
Target market and promote individual comedy shows to large groups & organizations.
Procure group sales to companies and large groups
Reach out to and create new potential marketing partners for promotional opportunities
Oversee outreach initiatives for various communities and young professional groups; manage relationships and identify new promotional partners;
Coordinate and manage promotional partnerships with radio stations, unions, corporations, and non profits
Coordinate off-site promotions and events with various partners,
Work with team members to set up various promotional events
Manage various street teams and freelance promoters to achieve maximum exposure in target markets
Negotiate contracts with catering companies for on-site activations
Perform other duties as assigned
THE IDEAL CANDIDATE: Highly intelligent, resourceful individual with exceptional communication
skills and organizational ability needed .
Qualifications
· Minimum of two years promotional experience in the Los Angeles area
· Background in Audience development and hospitality event planning a plus
· Good communicator who is able to guide projects through to completion
· Capable of working as a member of a team as well as independently
· Written and verbal communication skills
· Proficiency with Microsoft Office Suite and Google Apps
· Strong organizational skills, ability to problem-solve while juggling multiple tasks, and
· attention to detail
· Positive attitude towards work
· Bachelor's degree (preferred)
Job Type: Full-time
Salary: $20 an hour