Categories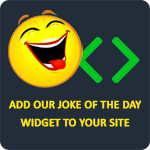 Do not be racist , be like Mario. He's an italian plumber, made by Japanese people, who speaks english, looks like a mexican, jumps like a black man, and grabs coins like a jew!
Andrew
Did you hear about the two bald guys who put their heads together? They made an ass out of themselves!
Anonymous
Why did the bald man cut a hole in his pocket? He wanted to run his fingers through his hair.
Anonymous
The following is a courtroom exchange between a defense attorney and a farmer with a bodily injury claim. It came from a Houston, Texas insurance agent.

Attorney: "At the scene of the accident, did you tell the constable you had never felt better in your life?"

Farmer: "That's right."

Attorney: "Well, then, how is it that you are now claiming you were seriously injured when my client's auto hit your wagon?"

Farmer: "When the constable arrived, he went over to my horse, who had a broken leg, and shot him. Then he went over to Rover, my dog, who was all banged up, and shot him. When he asked me how I felt, I just thought under the circumstances, it was a wise choice of words to say."
TheLaughFactory
A teacher wanted to teach her students about self-esteem, so she asked anyone who thought they were stupid to stand up. One kid stood up and the teacher was surprised. She didn't think anyone would stand up so she asked him, "Why did you stand up?" He answered, "I didn't want to leave you standing up by yourself."
ronald34