Categories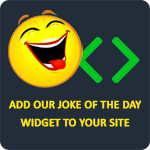 "Babe is it in?" "Yea." "Does it hurt?" "Uh huh." "Let me put it in slowly." "It still hurts." "Okay, let's try another shoe size."
guzz
A black boy walks into the kitchen where his mother is baking and accidentally pulls the flour over onto his head. He turns to his mother and says, "Look Mama, I'm a white boy!" His mother smacks him and says, "Go tell your Daddy what you just said!" The boy finds his father and says, "Look Daddy, I'm a white boy!" His Daddy bends him over, spanks him, stands the boy back up, and says, "Now, what do you have to say for yourself?" The boy replies, "I've only been a white boy for five minutes and I already hate you black people!"
nghtvisn
Maria went home happy, telling her mother about how she earned $20 by climbing a tree. Her mom responded, "Maria, they just wanted to see your panties!" Maria replied, "See Mom, I was smart, I took them off!"
yohel
A black guy walks into a bar with a parrot on his shoulder and asks for a beer. The bartender brings a beer and notices the parrot on his shoulder and says, "Hey that's really neat. Where did you get it?" The parrot responds, "In the jungle, there's millions of them."
bruinsman
A man and woman had been married for 30 years, and in those 30 years, they always left the lights off when having sex. He was embarrassed and scared that he couldn't please her, so he always used a big dildo on her. All these years she had no clue. One day, she decided to reach over and flip the light switch on and saw that he was using a dildo. She said "I knew it, asshole, explain the dildo!" He said, "Explain the kids!"
skylertouchet