Categories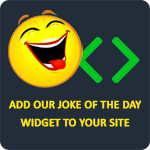 During the wedding rehearsal, the groom approaches the pastor with an unusual offer. "Look, I'll give you $100 if you'll change the wedding vows. When you get to the part where I'm supposed to promise to 'love, honor, and obey' and 'be faithful to her forever,' I'd appreciate it if you'd just leave that out." He passes the minister a $100 bill and walks away satisfied. On the day of the wedding, when it comes time for the groom's vows, the pastor looks the young man in the eye and says, "Will you promise to prostrate yourself before her, obey her every command and wish, serve her breakfast in bed every morning of your life, and swear eternally before God and your lovely wife that you will not ever even look at another woman, as long as you both shall live?" The groom gulps, looks around, and says in a tiny voice, "Yes," then leans toward the pastor and hisses, "I thought we had a deal." The pastor puts a $100 bill into the groom's hand and whispers, "She made me a better offer."
Basala
Why did I get divorced? Well, last week was my birthday. My wife didn't wish me a happy birthday. My parents forgot and so did my kids. I went to work and even my colleagues didn't wish me a happy birthday. As I entered my office, my secretary said, "Happy birthday, boss!" I felt so special. She asked me out for lunch. After lunch, she invited me to her apartment. We went there and she said, "Do you mind if I go into the bedroom for a minute?" "Okay," I said. She came out 5 minutes later with a birthday cake, my wife, my parents, my kids, my friends, & my colleagues all yelling, "SURPRISE!!!" while I was waiting on the sofa... naked.
Anonymous
A black Jewish boy runs home from school one day and asks his father, "Daddy, am I more Jewish or more black?" The dad replies, "Why do you want to know, son?" "Because a kid at school is selling a bike for $50 and I want to know if I should talk him down to $40 or just steal it!"
Anonymous
How do you blindfold a Chinese person? Put floss over their eyes.
kallen007
What did God say when he made the first black man? "Damn, I burnt one."
joe to good