Categories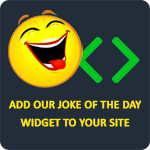 Q: How do Chinese people name their babies?
A: They throw them down the stairs to see what noise they make.
Anonymous
Do not be racist , be like Mario. He's an italian plumber, made by Japanese people, who speaks english, looks like a mexican, jumps like a black man, and grabs coins like a jew!
Andrew
Q: When is the only time you can smack an ugly woman in the face?
A: When her mustache is on fire.
le moi semenski
Having sex is like playing bridge. If you don't have a good partner, you'd better have a good hand.
Anonymous
A few months after his parents were divorced, little Johnny passed by his mom's bedroom and saw her rubbing her body and moaning, "I need a man, I need a man!" Over the next couple of months, he saw her doing this several times. One day, he came home from school and heard her moaning. When he peeked into her bedroom, he saw a man on top of her. Little Johnny ran into his room, took off his clothes, threw himself on his bed, started stroking himself, and moaning, "Ohh, I need a bike! I need a bike!"
kandue0962