Categories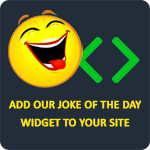 Q: What's the importance of capitalization?
A: You can either help your Uncle Jack off a horse or help your uncle jack off a horse.
The Fella Over There With The Hella Good Hair
A husband suspected his wife was cheating on him. He explained his situation to a pet shop owner who replied, "I have a parrot that will let you know daily what goes on in your house. The bird has no legs, so he holds onto his perch with his penis." Reluctantly, the husband brought the bird home. At the end of the first day, the man asked the bird, "Did anything happen today?" The parrot said, "Yes, the milk man came over." The man asked, "What did he do with my wife?" The bird said, "I don't know; I got hard and fell."
luis
Why can't Miss Piggy count to 100? Because when she gets to 69 she has a frog in her throat.
coolwatters
One day a man was walking in the woods when he got lost. For two days he roamed around trying to find a way out. He had not eaten anything during this period and was famished. Over on a rock ledge he spotted a bald eagle. He killed it, and started to eat it. Surprisingly, a couple of park rangers happen to find him at that moment, and arrested him for killing an endangered species. In court, he pleads innocent to the charges against him, claiming that if he didn't eat the bald eagle he would have died from starvation. The judge ruled in his favor. In the judge's closing statement he asked the man, "I would like you to tell me something before I let you go. I have never eaten a bald eagle, nor ever plan on it, but what did it taste like?" The man answered, "Well, it tasted like a cross between a whooping crane and a spotted owl!"
Judith McGrane
Q: What type of sandals do frogs wear?
A: Open-toad!
polina