Categories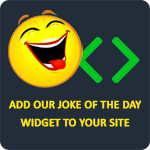 A blonde, a fat brunette, and a skinny redhead find a magic mirror. If you lie to the mirror you die. The redhead says, "I look fat," and dies. The brunette says, " I look skinny," and dies. The blonde says, "I think..." and dies.
all penguin loverz
A blonde, redhead, and a brunette were thinking about what they would do if they went to space. The redhead said, "I would adopt a martian." The brunette said, "I would give Pluto some steroids." The Blonde said, "I would go to the sun." The redhead replied, "But you would burn up and die." The blonde responded, "Not if I went at night."
Ginger!
How come it takes so long to build a blonde snowman? Because you have to hollow out the head.
blondes
A blonde walks into a shoe store and tries on a pair of shoes. "How do they feel?" asks the salesclerk. "Well, they feel a bit tight," replies the blonde. The assistant promptly bends down and has a look at the shoes and the blonde's feet. "Try pulling the tongue out," offers the clerk. "Nath, theyth sthill feelth a bith tighth," the blonde replies.
Anonymous
A blonde is wearing a pair of socks that don't match, one is red and the other is white. Her friend sees her out and says, "You know your socks don't match, right? You're wearing one red sock and one white sock." The blonde responds, "That's so weird! I have another pair just like it in my drawer at home."
jay8962