Categories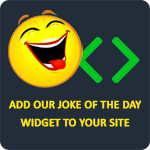 I knew a blonde that was so stupid, she put lipstick on her forehead because she wanted to make up her mind.
bgifford12
A blonde woman, a priest, a pilot, and a high schooler are all on a crashing plane. There are only enough parachutes to save three of them, and the pilot is the first to jump out. He grabs a parachute and says, "I'm a pilot! People need me to fly planes!" and then jumps out. The blonde is next to jump out. She grabs a parachute and says, "My hair won't look pretty if I'm dead!" and then jumps out. The priest then says to the high schooler, "Son, I've lived my life to its fullest and I am surely ready to join God in heaven." The high schooler then hands a parachute to the priest and puts another parachute on himself. The priest is shocked and asks the high schooler, "Oh Lord! Where did you find this extra parachute?" The high schooler replies, "The blonde lady took my backpack!"
Anonymous Comedian
A blonde, a brunette, and a redhead all work at the same office for a female boss who always goes home early. "Hey girls," says the brunette, "Let's go home early tomorrow. She'll never know." The next day, they all leave right after the boss does. The brunette gets some extra gardening done, the redhead goes to a bar, and the blonde goes home to find her husband having sex with the female boss! She quietly sneaks out of the house and returns at her normal time. "That was fun," says the brunette. "We should do it again sometime." "No way," says the blonde. "I almost got caught!"
FourtyFiver
A blonde, redhead, and a brunette were thinking about what they would do if they went to space. The redhead said, "I would adopt a martian." The brunette said, "I would give Pluto some steroids." The Blonde said, "I would go to the sun." The redhead replied, "But you would burn up and die." The blonde responded, "Not if I went at night."
Ginger!
How do you get a one handed blonde down from a tree? Wave at her.
Anonymous