Categories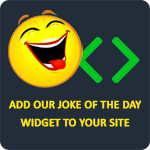 What do you call it when a blonde dyes her hair brunette? Artificial intelligence.
yszi
A blonde really got tired of all blonde jokes and decided to hang herself in the bathroom. As she locked the door, she yelled at her husband, "I'm hanging myself because I'm tired of jokes about us blondes being stupid!" Her husband broke into the bathroom and saw his wife with a rope tied on her toe. The husband said, "I thought you were hanging yourself." She said, "Yes, I am!" The husband replied, "Usually when people hang themselves, they tie the rope around their neck, so why is yours tied on your toe?" She said, "I tried that, but I couldn't breathe."

small weed
Why did the blonde jump off the cliff? She thought her maxi pad had wings.
Anonymous
A blonde, brunette, and redhead are all on a building about to jump off. They all jump at the same time. Which one landed last? The blonde because she asked for directions.
Lexi Pooh
One day a blonde went into the library and asked the librarian, "Can I have a burger and fries?" The librarian replied, "This is the library." Then blonde whispered, "Oh. Can I have a burger and fries?"
TheLaughFactory