Categories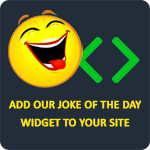 A blonde gets lost and calls for directions. The operator asks which cross streets she's at. The blonde replies, "I'm on the corner of Walk and Do Not Walk."
moneekers
A blonde walks into a shoe store and tries on a pair of shoes. "How do they feel?" asks the salesclerk. "Well, they feel a bit tight," replies the blonde. The assistant promptly bends down and has a look at the shoes and the blonde's feet. "Try pulling the tongue out," offers the clerk. "Nath, theyth sthill feelth a bith tighth," the blonde replies.
Elvis
How come it takes so long to build a blonde snowman? Because you have to hollow out the head.
blondes
A blonde is wearing a pair of socks that don't match, one is red and the other is white. Her friend sees her out and says, "You know your socks don't match, right? You're wearing one red sock and one white sock." The blonde responds, "That's so weird! I have another pair just like it in my drawer at home."
jay8962
A police officer sees a blonde woman driving and knitting at the same time. Exasperated, he drives up next to her and screams out the window, "Pull over!" The blonde responds, "No Silly, it's a scarf."
DefJay