Categories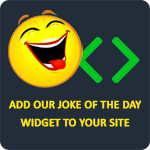 A man walks by a blonde, who is holding a pig. The man asks, "Where did you get her?" The pig answered, "I won her at the fair."
jokestahh
How did the blonde try to kill the bird?? She threw it off a cliff.
ajm2002
This blonde calls me and says, "What's your phone number? I cant find it!"
Lee23
A blonde, a fat brunette, and a skinny redhead find a magic mirror. If you lie to the mirror you die. The redhead says, "I look fat," and dies. The brunette says, " I look skinny," and dies. The blonde says, "I think..." and dies.
all penguin loverz
A blonde, brunette, and redhead are all on a building about to jump off. They all jump at the same time. Which one landed last? The blonde because she asked for directions.
Lexi Pooh