Categories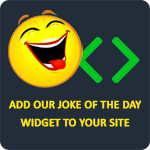 A blonde, redhead, and a brunette were thinking about what they would do if they went to space. The redhead said, "I would adopt a martian." The brunette said, "I would give Pluto some steroids." The Blonde said, "I would go to the sun." The redhead replied, "But you would burn up and die." The blonde responded, "Not if I went at night."
Ginger!
A man walks by a blonde, who is holding a pig. The man asks, "Where did you get her?" The pig answered, "I won her at the fair."
jokestahh
This blonde calls me and says, "What's your phone number? I cant find it!"
Lee23
A blonde sees a thermos in a store. She asks a clerk, "What is that and what's it for?" The clerk answers, "It's a thermos that keeps hot things hot and cold things cold." The blonde says, "I'll take it." When she gets to work, her blonde boss asks, "What is that?" The blonde worker says, "It's a thermos. It keeps cold things cold and hot things hot." "Whatcha got in it?" "A cup of coffee and a Popsicle."
Jokester
How did the blonde try to kill the bird?? She threw it off a cliff.
ajm2002