Categories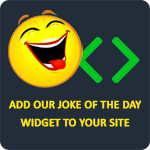 How did the blonde try to kill the bird?? She threw it off a cliff.
ajm2002
A blonde, a fat brunette, and a skinny redhead find a magic mirror. If you lie to the mirror you die. The redhead says, "I look fat," and dies. The brunette says, " I look skinny," and dies. The blonde says, "I think..." and dies.
all penguin loverz
What do you call it when a blonde dyes her hair brunette? Artificial intelligence.
yszi
Why did the blonde jump off the cliff? She thought her maxi pad had wings.
Anonymous
One day a blonde went into the library and asked the librarian, "Can I have a burger and fries?" The librarian replied, "This is the library." Then blonde whispered, "Oh. Can I have a burger and fries?"
TheLaughFactory