Categories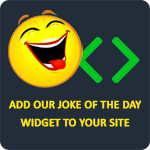 What do you call it when a blonde dyes her hair brunette? Artificial intelligence.
yszi
Why did the blonde jump off the cliff? She thought her maxi pad had wings.
Anonymous
A blonde, a fat brunette, and a skinny redhead find a magic mirror. If you lie to the mirror you die. The redhead says, "I look fat," and dies. The brunette says, " I look skinny," and dies. The blonde says, "I think..." and dies.
all penguin loverz
Did you hear what happened to the blonde ice hockey team? They drowned in spring training.
ritadelarosa
How did the blonde try to kill the bird?? She threw it off a cliff.
ajm2002