Categories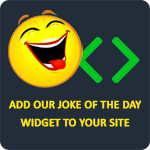 A blonde sees a thermos in a store. She asks a clerk, "What is that and what's it for?" The clerk answers, "It's a thermos that keeps hot things hot and cold things cold." The blonde says, "I'll take it." When she gets to work, her blonde boss asks, "What is that?" The blonde worker says, "It's a thermos. It keeps cold things cold and hot things hot." "Whatcha got in it?" "A cup of coffee and a Popsicle."
Jokester
How do you kill a blonde? Put a scratch-and-sniff at the bottom of a pool.
Anonymous
Three blondes girls were walking in the woods and came upon tracks. The first one said, "Look, it's deer tracks." The second one said, "No, it's wolf tracks" and before the third one could answer, they got hit by a train.
Richard Bosworth
One day a blonde went into the library and asked the librarian, "Can I have a burger and fries?" The librarian replied, "This is the library." Then blonde whispered, "Oh. Can I have a burger and fries?"
TheLaughFactory
A blonde goes into a computer store and asks the clerk, "Where do you keep the curtains for computers?" The clerk answers with a puzzled face, "Curtains for computers? You don't need curtains for computers." The blonde's eyes widen and she shakes her head as she answers, "Hello!?? My computer has Windows!!"
TheLaughFactory