Categories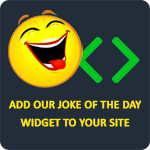 A blonde's neighbor's house was on fire so she called 911. The blonde told the operator, "My neighbor's house is on fire!" The operator asked, "Where are you?" The blonde answered, "At my house." The operator replied, "No, I'm asking how do we get there?" The blonde said, "In a firetruck, duh!"
Anonymous
Did you hear what happened to the blonde ice hockey team? They drowned in spring training.
ritadelarosa
Why is a blonde girl staring at the orange juice box? The orange juice box says, "Concentrated."
krissvr
Three blondes had boyfriends all named John and they kept getting confused. They decided to name them after sodas. The first girl said, "I'll call mine 7 Up, because he's seven inches and he's always up." The next girl said, "I'll call mine Mountain Dew, because he mounts me and knows exactly what to do." The last girl goes, "I'll call mine Jack Daniels." The other girls yelled at her and said, "That's not a soda! That's a hard licker!"
dejakreutzberg
A blonde, redhead, and a brunette were thinking about what they would do if they went to space. The redhead said, "I would adopt a martian." The brunette said, "I would give Pluto some steroids." The Blonde said, "I would go to the sun." The redhead replied, "But you would burn up and die." The blonde responded, "Not if I went at night."
Ginger!