Categories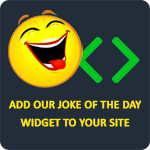 Q: What do you do when a blonde throws a grenade at you?
A: Pull the pin and throw it back.
Q: What do you do when a blonde throws a pin at you?
A: Run because she has a grenade in her mouth.
UNKOWN
There was a blonde driving in the country side when she went around the corner and saw an ocean of wheat fields. Then she saw a blonde in a row boat frantically paddling. The blonde driver yelled out, "Hey! It's blondes like you that give blondes like me a bad name and if I knew how to swim, I'd swim out there and kick your ass!"
dispatchmonster
A blonde goes to a soda machine. She puts in a dollar and gets a soda. She does this again and again. A man in line behind her asks why she is taking so long. She says, "Can't you see I'm winning?"
Anonymous
Q: How can you get a blonde to laugh on Saturday?
A: Tell her a joke on Wednesday.
TheLaughFactory
A blonde is watching the news with her husband when the newscaster says, "Six Brazilian men die in a skydiving accident." The blonde starts crying to her husband, sobbing, "That's horrible!" Confused, he replies, "Yes dear, it is sad, but they were skydiving, and there is always that risk involved." After a few minutes, the blonde, still sobbing, says, "How many is a Brazilian?"
TheLaughFactory