Categories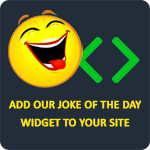 Q: What do you do when a blonde throws a grenade at you?
A: Pull the pin and throw it back.
Q: What do you do when a blonde throws a pin at you?
A: Run because she has a grenade in her mouth.
UNKOWN
Did you hear what happened to the blonde ice hockey team? They drowned in spring training.
ritadelarosa
A blonde and a redhead have a ranch. They have just lost their bull. The women need to buy another, but only have $500. The redhead tells the blonde, "I will go to the market and see if I can find one for under that amount. If I can, I will send you a telegram." She goes to the market and finds one for $499. Having only one dollar left, she goes to the telegraph office and finds out that it costs one dollar per word. She is stumped on how to tell the blonde to bring the truck and trailer. Finally, she tells the telegraph operator to send the word "comfortable." Skeptical, the operator asks, "How will she know to come with the trailer from just that word?" The redhead replies, "She's a blonde so she reads slow: 'Come for ta bull.'"
Anonymous
Brunette: "Where were you born?"
Blonde: "The United States."
Brunette: "Which part?"
Blonde: "My whole body."
Anonymous
A blonde goes to a soda machine. She puts in a dollar and gets a soda. She does this again and again. A man in line behind her asks why she is taking so long. She says, "Can't you see I'm winning?"
Anonymous