Categories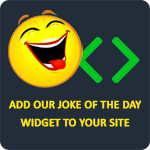 Four blondes are ordering a few rounds of drinks. Each time they get up, they toast and say, "14 weeks," then they down their drinks. The bartender finally asks the blondes, "What's the deal?" One blonde says, "Well, we bought a boxed puzzle. It said 'two to six years,' and we did it in 14 weeks!"
uclaesq
How many blondes does it take to screw in a light bulb? Too many to count.
batallonesa
There were three women. a brown headed a brunette and a blonde. they were talking then they started talking about sex. The brown headed one said i'm gonna have 3 baby's. The brunette said she was gonna have twins. And the blonde started crying and the other two women asked her what was wrong. And the blonde said she was gonna have baby dogs because she had sex doggy style!
dapussylover
Q: How can you tell if a blonde used a computer?
A: There's Wite-Out all over the screen.
Paul Aungpe
How do blonde brain cells die? Alone.
miked8888