Categories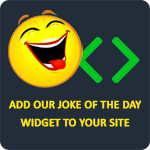 There are two blondes, one on each side of a river. One says, "How'd you get on the other side?" The other one says, "You're on the other side!"
trevort
Q: What do dim lamps and blondes have in common?
A: They both tend to be hot, but not too bright.
YDS
A blonde, brunette and redhead were smoking cigarettes one afternoon. The blonde had Camels, redhead had Marlboros, and the brunette had Kools. It began to pour down raining, so the redhead and brunette both pull out condoms and put them on their cigarettes. The blonde asks, "What are you doing?" and they reply, "We're saving it for later." Impressed, and in a hurry, the blonde goes to the nearest store and asks for a condom. The clerk says "What size: small, medium, or large?" She answers, "I don't know, one to fit a camel?"
TheLaughFactory
Why did the blonde have sex with a Mexican? Her teacher told her, she had to do an Essay.
megwire
Did you hear about the blondes that froze to death at a drive-in movie theater? They went to see "Closed for the Winter."
therig