Categories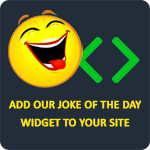 Four blondes are ordering a few rounds of drinks. Each time they get up, they toast and say, "14 weeks," then they down their drinks. The bartender finally asks the blondes, "What's the deal?" One blonde says, "Well, we bought a boxed puzzle. It said 'two to six years,' and we did it in 14 weeks!"
uclaesq
A blonde goes on a hot date and ends up making out with the guy in his car. The guy asks if she would like to go in the backseat. "No!" yells the blonde. Things get even hotter, and the guy asks again. "For the last time, no!" says the blonde. Frustrated, the guy asks, "Well, why the hell not?" The blonde says, "Because I wanna stay up here with you!"
Faith
How many blondes does it take to screw in a light bulb? Too many to count.
batallonesa
Q: How can you tell if a blonde used a computer?
A: There's Wite-Out all over the screen.
Paul Aungpe
Q: What do dim lamps and blondes have in common?
A: They both tend to be hot, but not too bright.
YDS