Categories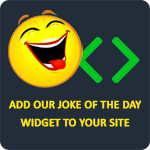 Did you hear what happened to the blonde ice hockey team? They drowned in spring training.
ritadelarosa
Three blondes had boyfriends all named John and they kept getting confused. They decided to name them after sodas. The first girl said, "I'll call mine 7 Up, because he's seven inches and he's always up." The next girl said, "I'll call mine Mountain Dew, because he mounts me and knows exactly what to do." The last girl goes, "I'll call mine Jack Daniels." The other girls yelled at her and said, "That's not a soda! That's a hard licker!"
dejakreutzberg
Brunette: "Where were you born?"
Blonde: "California."
Brunette: "Which part?"
Blonde: "All of me."
Laughat28
There was a blonde driving in the country side when she went around the corner and saw an ocean of wheat fields. Then she saw a blonde in a row boat frantically paddling. The blonde driver yelled out, "Hey! It's blondes like you that give blondes like me a bad name and if I knew how to swim, I'd swim out there and kick your ass!"
dispatchmonster
A blonde is watching the news with her husband when the newscaster says, "Six Brazilian men die in a skydiving accident." The blonde starts crying to her husband, sobbing, "That's horrible!" Confused, he replies, "Yes dear, it is sad, but they were skydiving, and there is always that risk involved." After a few minutes, the blonde, still sobbing, says, "How many is a Brazilian?"
TheLaughFactory