Categories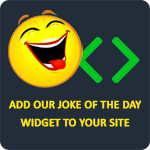 Why did the blonde tip toe near the medicine cabinet? Because she didn't want to wake the sleeping pills!!
Ur2010cowvoys
A blonde goes to the doctor's and find out she is pregnant with twins. She starts crying and the doctor asks her what's wrong. She replies, "I know who the dad is for one of them but I don't know who the dad is for the other one!"
babygurl89
A science teacher tells his class, "Oxygen is a must for breathing and life. It was discovered in 1773." A blonde student responds, "Thank God I was born after 1773! Otherwise I would have died without it."
mohdreza
A police officer stops a blonde for speeding and asks if he could see her license. She replied in a huff, "I wish you guys could get your act together. Just yesterday you take away my license and then today you expect me to show it to you."
TheLaughFactory
A blonde, out of money, and down on her luck after buying air at a real bargain, needed money desperately. To raise cash, she decided to kidnap a child and hold him for ransom. She went to the local playground, grabbed a kid randomly, took her behind a building, and told her, "I've kidnapped you." She then wrote a big note saying, "I've kidnapped your kid. Tomorrow morning, put $10,000 in a paper bag and leave it under the apple tree next to the slides, on the south side of the playground. Signed, A blonde." The blonde then pinned the note to the kid's shirt and sent him home to show it to his parents. The next morning, the blonde checked, and sure enough, a paper bag was sitting beneath the apple tree. The blonde looked in the bag and found the $10,000 with a note that said, "How could you do this to a fellow blonde?"
flypelican