Categories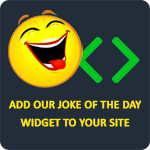 Three blondes walk into a building. You'd think one of them would've seen it.....
Jeep96
How can you tell when a brunette is actually a blonde who dyes her hair? When she trips over the cordless phone.
catgirl517
Did you hear about the blonde that got excited? She finished a jigsaw puzzle in six months, when the box said, "two to four years."
atiyatia
A blonde is watching the news with her husband when the newscaster says, "Six Brazilian men die in a skydiving accident." The blonde starts crying to her husband, sobbing, "That's horrible!" Confused, he replies, "Yes Dear, it is sad, but they were skydiving, and there is always that risk involved." After a few minutes, the blonde, still sobbing, says, "How many is a Brazilian?"
jibyjacob41
"May I take your order?" the blonde waitress asked. "Yes, how do you prepare your chickens?" "Nothing special sir," she replied, "we just tell them straight out that theyre going to die."
liliqueen