Categories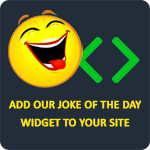 Two bored casino dealers are waiting at the craps table. A very attractive blonde woman from South Alabama arrives and bets $20,000 on a single roll of dice. She says, "I hope you don't mind, but I feel much luckier when I play topless." With that, she strips to the waist, rolls the dice, and yells, "Come on, Southern girl needs new clothes!" As the dice bounce and come to a stop, she jumps up and down and squeals, "Yes! Yes! I won! I won!" She hugs each of the dealers, picks up her winnings, and her clothes, and quickly departs. The dealers stare at each other dumbfounded. Finally, one of them asks, "What did she roll?" The other answers, "I don't know, I thought you were watching."
futbollero1
How do you confuse a blonde? Put her in a circle and tell her to go to the corner.
Anonymous
Why did the blonde like lightening? She thought someone was taking a picture of her.
tashi
A blonde is overweight so her doctor puts her on a diet. "I want you to eat regularly for two days, then skip a day and repeat for two weeks and you'll lose at least five pounds." When the blonde returns, she's lost nearly 20 pounds. The doctor exclaims, "That's amazing! Did you follow my diet?" The blonde nods. "I thought I was going to drop dead every third day from all the skipping!"
Anonymous
I knew a blonde that was so stupid, she put lipstick on her forehead because she wanted to make up her mind.
bgifford12