Categories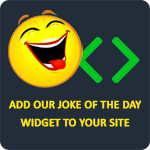 A science teacher tells his class, "Oxygen is a must for breathing and life. It was discovered in 1773." A blonde student responds, "Thank God I was born after 1773! Otherwise I would have died without it."
mohdreza
How did the blonde die drinking milk? The cow fell on her.
Anonymous
Two bored casino dealers are waiting at the craps table. A very attractive blonde woman from South Alabama arrives and bets $20,000 on a single roll of dice. She says, "I hope you don't mind, but I feel much luckier when I play topless." With that, she strips to the waist, rolls the dice, and yells, "Come on, Southern girl needs new clothes!" As the dice bounce and come to a stop, she jumps up and down and squeals, "Yes! Yes! I won! I won!" She hugs each of the dealers, picks up her winnings, and her clothes, and quickly departs. The dealers stare at each other dumbfounded. Finally, one of them asks, "What did she roll?" The other answers, "I don't know, I thought you were watching."
futbollero1
What did the blonde say when she found out she was pregnant? I wonder if it's mine.
debbiehoohoo
Tired of constant blonde jokes, a blonde dyes her hair brown. She then goes for a drive in the country and sees a shepherd herding his sheep across the road.

"Hey, shepherd, if I guess how many sheep are here, can I keep one?"

The shepherd is puzzled but agrees. She blurts out "352!"

He is stunned but keeps his word and allows her to pick a sheep.

"I'll take this one," she says proudly. "It's the cutest!"

"Hey lady," says the shepherd, "If I guess your real hair color, can I have my dog back?"
A Brunette