Categories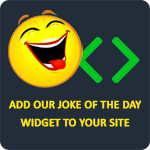 There are three blondes who are on a road trip. As they are driving through the desert, their car breaks down. They have no phone to call anyone, so they decide to walk to the nearest city, several miles away. They each decide to take one thing to make the journey better. The first blonde takes the radio and says, "If we get bored, we can put the radio on and listen to music." The second blonde decides to take a wheel, "In case one of us gets really tired, we can go inside the wheel and be rolled." The third blonde takes the car door, "In case it gets too hot, we can roll down the window!"
badassantos
So I asked a blonde, "Which is closer, Florida or the Sun?" She said, "The Sun, because I can look up and see it.
tianaalexis1
Two bored casino dealers are waiting at the craps table. A very attractive blonde woman from South Alabama arrives and bets $20,000 on a single roll of dice. She says, "I hope you don't mind, but I feel much luckier when I play topless." With that, she strips to the waist, rolls the dice, and yells, "Come on, Southern girl needs new clothes!" As the dice bounce and come to a stop, she jumps up and down and squeals, "Yes! Yes! I won! I won!" She hugs each of the dealers, picks up her winnings, and her clothes, and quickly departs. The dealers stare at each other dumbfounded. Finally, one of them asks, "What did she roll?" The other answers, "I don't know, I thought you were watching."
futbollero1
How did the blonde die drinking milk? The cow fell on her.
A Redhead
What did the blonde say when she found out she was pregnant? I wonder if it's mine.
debbiehoohoo