Categories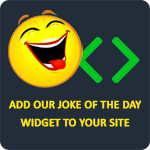 So I asked a blonde, "Which is closer, Florida or the Sun?" She said, "The Sun, because I can look up and see it.
tianaalexis1
How did the blonde die drinking milk? The cow fell on her.
Anonymous
Two bored casino dealers are waiting at the craps table. A very attractive blonde woman from South Alabama arrives and bets $20,000 on a single roll of dice. She says, "I hope you don't mind, but I feel much luckier when I play topless." With that, she strips to the waist, rolls the dice, and yells, "Come on, Southern girl needs new clothes!" As the dice bounce and come to a stop, she jumps up and down and squeals, "Yes! Yes! I won! I won!" She hugs each of the dealers, picks up her winnings, and her clothes, and quickly departs. The dealers stare at each other dumbfounded. Finally, one of them asks, "What did she roll?" The other answers, "I don't know, I thought you were watching."
futbollero1
What did the blonde say when she found out she was pregnant? I wonder if it's mine.
debbiehoohoo
A brunette goes into a doctor's office and says that her body hurts wherever she touches it. "Impossible," says the doctor. "Show me." She takes her finger, presses on her elbow, and screams in agony. She pushes her knee and screams, pushes her ankle and screams, and so it goes on; everywhere she touches makes her scream with pain. The doctor says, "You're not really a brunette are you?" She says, "No, I dyed my hair. I'm naturally blonde." "I thought so," he says. "Your finger is broken."
A Blonde