Categories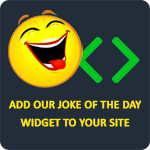 A science teacher tells his class, "Oxygen is a must for breathing and life. It was discovered in 1773." A blonde student responds, "Thank God I was born after 1773! Otherwise I would have died without it."
mohdreza
A blonde gets lost and calls for directions. The operator asks which cross streets she's at. The blonde replies, "I'm on the corner of Walk and Do Not Walk."
moneekers
A blonde's neighbor's house was on fire so she called 911. The blonde told the operator, "My neighbor's house is on fire!" The operator asked, "Where are you?" The blonde answered, "At my house." The operator replied, "No, I'm asking how do we get there?" The blonde said, "In a firetruck, duh!"
Anonymous
A blonde, a brunette, and a redhead all work at the same office for a female boss who always goes home early. "Hey girls," says the brunette, "Let's go home early tomorrow. She'll never know." The next day, they all leave right after the boss does. The brunette gets some extra gardening done, the redhead goes to a bar, and the blonde goes home to find her husband having sex with the female boss! She quietly sneaks out of the house and returns at her normal time. "That was fun," says the brunette. "We should do it again sometime." "No way," says the blonde. "I almost got caught!"
Anonymous
A blonde, redhead, and a brunette were thinking about what they would do if they went to space. The redhead said, "I would adopt a martian." The brunette said, "I would give Pluto some steroids." The Blonde said, "I would go to the sun." The redhead replied, "But you would burn up and die." The blonde responded, "Not if I went at night."
Ginger!