Categories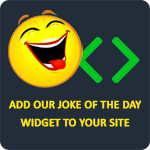 What do you call a blonde with a brain? A golden retriever.
Anonymous
Why did the blonde like lightening? She thought someone was taking a picture of her.
tashi
A blonde and a redhead have a ranch. They have just lost their bull. The women need to buy another, but only have $500. The redhead tells the blonde, "I will go to the market and see if I can find one for under that amount. If I can, I will send you a telegram." She goes to the market and finds one for $499. Having only one dollar left, she goes to the telegraph office and finds out that it costs one dollar per word. She is stumped on how to tell the blonde to bring the truck and trailer. Finally, she tells the telegraph operator to send the word "comfortable." Skeptical, the operator asks, "How will she know to come with the trailer from just that word?" The redhead replies, "She's a blonde so she reads slow: 'Come for ta bull.'"
Anonymous
A blonde's neighbor's house was on fire so she called 911. The blonde told the operator, "My neighbor's house is on fire!" The operator asked, "Where are you?" The blonde answered, "At my house." The operator replied, "No, I'm asking how do we get there?" The blonde said, "In a firetruck, duh!"
Anonymous
I knew a blonde that was so stupid, she put lipstick on her forehead because she wanted to make up her mind.
bgifford12