Categories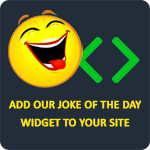 How did the blonde try to kill the bird?? She threw it off a cliff.
ajm2002
A blonde's neighbor's house was on fire so she called 911. The blonde told the operator, "My neighbor's house is on fire!" The operator asked, "Where are you?" The blonde answered, "At my house." The operator replied, "No, I'm asking how do we get there?" The blonde said, "In a firetruck, duh!"
Anonymous
What do you call a blonde with a brain? A golden retriever.
Anonymous
Why did the blonde like lightening? She thought someone was taking a picture of her.
tashi
I knew a blonde that was so stupid, she put lipstick on her forehead because she wanted to make up her mind.
bgifford12