Categories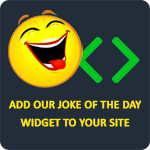 Q: How does a black girl tell if she is pregnant? A: When she pulls the tampon out all the cotton is picked.
Anonymous
What do you call a cow with no legs? Ground beef.
leeyamahar1
Four gay guys are sitting in a Jacuzzi when all of a sudden, a condom starts floating. One of the gay guys turns around and asks, "Okay, who farted?"
turtle91
So this dude comes home from work one day, and his wife is watching the Food Network. The husband asks, "Why do you watch that? You still cant cook," and the wife responds, "Why do you watch porn? You still cant f*ck."
matvenegas
A man siting at a bar asked a pretty woman sitting next to him, Excuse me, but can I smell your pussy?" "Get away from me, you pervert," she replied. "Oh, I'm sorry," exclaims the man, "It must be your feet."
Mark My Words