Categories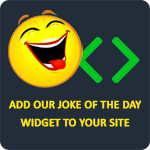 Q: What happens when you stick your hand in a jar of jelly beans?
A: The black one steals your watch.
orozcom
Q: What did the cannibal do after dumping his girlfriend?
A: He wiped his bum.
That Wright
Helen Keller walks into a bar, then a table, then a chair.
Kirbeh Master
Q: What did one tampon say to the other? A: Nothing, they were both stuck up bitches.
HAHA
What do you call a white guy with five black guys? A basketball coach What do you call a white guy with 10 black guys? Quarterback What do you call a white guy with 250 black guys? Warden
stang89