Categories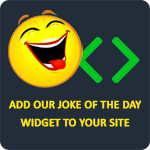 How do Mexicans take a family portrait? They all gather together on the back of a pickup truck and run a red light!
staciebean2007
There is a white boy, a Mexican boy, and a black boy who are all in the fifth grade. Who has the biggest d*ck? The black boy, because he's 18.
Dalcazar2412
Q: What happens when you stick your hand in a jar of jelly beans?
A: The black one steals your watch.
orozcom
There's a man walking a tight rope 60 feet above ground. There's another man getting a bl*wjob from a 60 year old woman. What are they both thinking at the exact same time? Don't look down, don't look down, don't look down, don't look down!
bella404
Q: How do you kill 100 flies at once? A: Smack an Ethiopian in the face with a frying pan.
Anonymous