Categories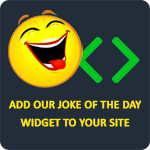 A man recently had his arm amputated and decided to kill himself by jumping off a building. When he was ready to jump, he saw a man with both arms amputated dancing around. He decided to find out why he was so happy. The man told him, "I'm not dancing. My ass is itching and I can't scratch it!"
cabezon
What do nine out of 10 people enjoy? Gang rape.
pinoheat
Don't be racist; racism is a crime; and crime is for black people.
yo mama
Q: How do you kill 100 flies at once? A: Smack an Ethiopian in the face with a frying pan.
Anonymous
Here is a pick up line. "Hey girl, come sit on my lap and we could talk about the first thing that pops up."
poisonedxfear