Categories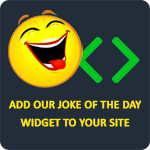 When I was a kid, my father would tell me that the black Santa Claus was was coming to our house for Christmas. So, instead of putting out cookies and milk, we would put out cornbread and purple kool-aid.
badamitz
A man recently had his arm amputated and decided to kill himself by jumping off a building. When he was ready to jump, he saw a man with both arms amputated dancing around. He decided to find out why he was so happy. The man told him, "I'm not dancing. My ass is itching and I can't scratch it!"
cabezon
What do nine out of 10 people enjoy? Gang rape.
pinoheat
Here is a pick up line. "Hey girl, come sit on my lap and we could talk about the first thing that pops up."
poisonedxfear
Q: How do you kill 100 flies at once? A: Smack an Ethiopian in the face with a frying pan.
Anonymous