Categories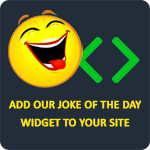 How do Mexicans take a family portrait? They all gather together on the back of a pickup truck and run a red light!
staciebean2007
Q: What do you say to a black man in a three piece suit?
A: "Will the defendant please rise?"
Mark My Words
There is a white boy, a Mexican boy, and a black boy who are all in the fifth grade. Who has the biggest d*ck? The black boy, because he's 18.
Dalcazar2412
How come there aren't any Mexicans on Star Trek? They don't work in the future, either.
Kanu1P
What's the favorite pick up line in a gay bar. Can I push your stool in?
tootietoo