Categories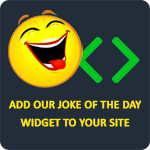 How do Mexicans take a family portrait? They all gather together on the back of a pickup truck and run a red light!
staciebean2007
Q: How do you kill 100 flies at once? A: Smack an Ethiopian in the face with a frying pan.
Anonymous
What is the difference between Jesus, and a picture of Jesus? You can hang the picture with just one nail.
Epicurus
How come there aren't any Mexicans on Star Trek? They don't work in the future, either.
Kanu1P
What's the favorite pick up line in a gay bar. Can I push your stool in?
tootietoo