Categories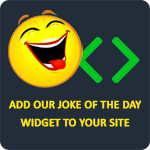 What is the difference between Jesus, and a picture of Jesus? You can hang the picture with just one nail.
Epicurus
A blind man walked into a fish market and said, "Hello ladies!"
memcgon
What do nine out of 10 people enjoy? Gang rape.
pinoheat
Red Riding Hood was a bad bitch. She looked so f*cking good, damn! When she got to grandmas, the wolf jumped out and said, "Damn bitch, Imma f*ck the sh*t outta you." Red pulled a glock out her basket and said, "Nah motherf*cker, you're gonna eat me like the story said."
shawnsmith1971
This brother was banging his sister, and he says, "You f*ck like Mom," and she laughs. He says, "What?" She says, "That's what Dad said."
matthew13