Categories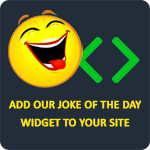 A little boy goes to his dad and asks, "What is politics?" The dad says, "Well son, let me try to explain it this way: I'm the breadwinner of the family, so let's call me capitalism. Your mother, she's the administrator of the money, so we'll call her the government. We're here to take care of your needs, so we'll call you the people. The nanny, we'll consider her the working class. And your baby brother, we'll call him the future. Now, think about that and see if that makes sense." The little boy goes off to bed thinking about what dad had said. Later that night, he hears his baby brother crying, so he gets up to check on him. He finds that the baby has soiled his diaper. The little boy goes to his parents' room and finds his mother sound asleep. Not wanting to wake her, he goes to the nanny's room. Finding the door locked, he peeks in the keyhole and sees his father in bed with the nanny. He gives up and goes back to bed. The next morning, the little boy says to his father, "Dad, I think I understand the concept of politics now." The father says, "Good son, tell me in your own words what you think politics is all about." The little boy replies, "Well, while capitalism is screwing the working class, the government is sound asleep, the people are being ignored and the future is in deep shit."
The Floridian
Two guys are sitting on a bar stool. One starts to insult the other one. He screams, "I slept with your mother!" The bar gets quiet as everyone listens to see what the other man will do. The first again yells, "I SLEPT WITH YOUR MOTHER!" The other man says, "Go home, dad. You're drunk."
Zoha Hussain
A hillbilly family's only son saves up money to go to college. After about three years, he comes back home. They are sitting around the dinner table, when the dad says, ''Well son, you done gone to college, so you must be perty smart. Why don't you speak some math fer' us?'' ''Ok, Pa.'' The son then says, ''Pi R squared.'' After a moment, the dad says, ''Why son, they ain't teached ya nothin'! Pie are round, cornbread are square.''
aashok
An Italian mother says, "If you don't eat all the food on this plate, I'll kill you." A Jewish mother says, "If you don't eat all the food on this plate, I'll kill myself."
Anonymous
An American Indian boy goes to his mother one day with a puzzled look on his face. "Mom, why is my big brother named Mighty Storm?" "Because he was conceived during a mighty storm." "Why is my sister named Cornflower?" "Well, your father and I were in a cornfield when we made her." "And why is my other sister called Moonchild?" "We were watching the moon landing while she was conceived. Tell me, Torn Rubber, why are you so curious?"
Anonymous