Categories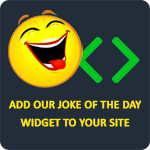 You're so ugly that when you were born they didn't slap you they slapped your mom.
Anonymous
Girl: "Girls are better than boys."
Boy: "Then why did God make boys first?"
Girl: "Duh, you have to have a rough draft before the final copy."
FuzzyPanda123
Insult: Hey, you're not much of a looker, but I'll date you.
Response: Thanks. You must be very open-minded. Was that how your brain slipped out?
LaughFactory
My psychiatrist told me I was crazy, so I said, "I want a second opinion." He said, "Okay, you're ugly too."
Cutifulone
How are fat girls and mopeds alike? They are fun to ride but you don't want your friends to find out.
Anonymous