Categories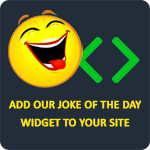 You're so ugly, your husband takes you with him everywhere he goes, so he doesn't have to kiss you goodbye.
LaughFactory
How did giraffes come to be? Chuck Norris uppercut a horse.
greatlover16
Your face looks like it caught on fire and somebody tried to put it out with a fork.
rayrayrawrsu
You're so ugly that when you were born they didn't slap you they slapped your mom.
Anonymous
Insult: Hey, you're not much of a looker, but I'll date you.
Response: Thanks. You must be very open-minded. Was that how your brain slipped out?
LaughFactory