Categories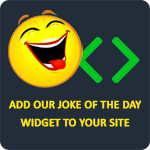 Your face looks like it caught on fire and somebody tried to put it out with a fork.
rayrayrawrsu
You're so ugly that when you were born they didn't slap you they slapped your mom.
Anonymous
Tell me, as an outsider, what do you think of the human race?
LaughFactory
You should do some soul-searching. Maybe you'll find one.
LaughFactory
My psychiatrist told me I was crazy, so I said, "I want a second opinion." He said, "Okay, you're ugly too."
Cutifulone