Categories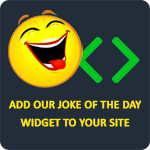 Q: How are fat girls and mopeds alike?
A: They are fun to ride, but you don't want your friends to find out.
Anonymous
You're so ugly that when you were born they didn't slap you they slapped your mom.
Anonymous
Insult: Hey, you're not much of a looker, but I'll date you.
Response: Thanks. You must be very open-minded. Was that how your brain slipped out?
LaughFactory
My psychiatrist told me I was crazy, so I said, "I want a second opinion." He said, "Okay, you're ugly too."
Cutifulone
You should do some soul-searching. Maybe you'll find one.
LaughFactory