Categories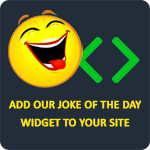 That isn't your forehead, it's your hair trying to run away from your face!
LaughFactory
You've got your head so far up your ass you can chew your food twice.
LaughFactory
How did you get here? Did someone leave your cage open?
LaughFactory
Listen, are you always this stupid or are you just making a special effort today?
LaughFactory
You started at the bottom and it's been downhill ever since!
LaughFactory