Categories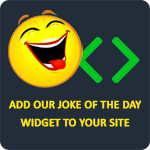 You've got your head so far up your ass you can chew your food twice.
LaughFactory
Insult: Hey, you're not much of a looker, but I'll date you.
Response: Thanks. You must be very open-minded. Was that how your brain slipped out?
LaughFactory
If I wanted to kill myself, I would climb up to your ego and jump down to your IQ level.
Anal Avenger
I don't mind that you are talking, so long as you don't mind that I'm not listening.
LaughFactory
How are fat girls and mopeds alike? They are fun to ride but you don't want your friends to find out.
Anonymous