Categories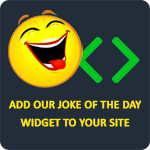 If I was as ugly as you were, I wouldn't say "Hi" to people. I'd say "BOO!"
LaughFactory
Listen, are you always this stupid or are you just making a special effort today?
LaughFactory
How did you get here? Did someone leave your cage open?
LaughFactory
If you call one of those psychic hotlines and they don't greet you by your name, you should hang up!
Micahskatt2
That isn't your forehead, it's your hair trying to run away from your face!
LaughFactory