Categories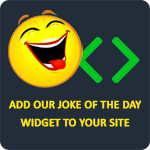 You're so ugly that when you were born they didn't slap you they slapped your mom.
Anonymous
Insult: Hey, you're not much of a looker, but I'll date you.
Response: Thanks. You must be very open-minded. Was that how your brain slipped out?
LaughFactory
My psychiatrist told me I was crazy, so I said, "I want a second opinion." He said, "Okay, you're ugly too."
Cutifulone
You should do some soul-searching. Maybe you'll find one.
LaughFactory
Tell me, as an outsider, what do you think of the human race?
LaughFactory