Categories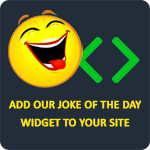 You've got your head so far up your ass you can chew your food twice.
LaughFactory
I don't mind that you are talking, so long as you don't mind that I'm not listening.
LaughFactory
Hold still, I'm trying to imagine you with a personality.
LaughFactory
How are fat girls and mopeds alike? They are fun to ride but you don't want your friends to find out.
Anonymous
A man siting at a bar asked a pretty woman sitting next to him, Excuse me, but can I smell your pussy?" "Get away from me, you pervert," she replied. "Oh, I'm sorry," exclaims the man, "It must be your feet."
Mark My Words