Categories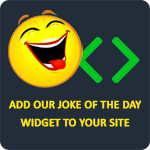 I don't mind that you are talking, so long as you don't mind that I'm not listening.
LaughFactory
Hold still, I'm trying to imagine you with a personality.
LaughFactory
You've got your head so far up your ass you can chew your food twice.
LaughFactory
Save your breath. You'll need it to blow up your date.
LaughFactory
What's the difference between a BMW and a porcupine? A BMW has pricks on the inside!
brent