Categories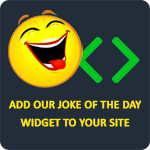 You're so stupid, you threw a rock at the ground and missed.
LaughFactory
Q: How are fat girls and mopeds alike?
A: They are fun to ride, but you don't want your friends to find out.
Anonymous
Save your breath. You'll need it to blow up your date.
LaughFactory
A man siting at a bar asked a pretty woman sitting next to him, Excuse me, but can I smell your pussy?" "Get away from me, you pervert," she replied. "Oh, I'm sorry," exclaims the man, "It must be your feet."
Mark My Words
Q: How do you get 500 old cows in a barn?
A: Put up a Bingo sign.
Chocolate Sundaes