Categories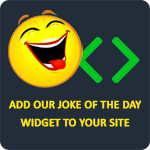 A man siting at a bar asked a pretty woman sitting next to him, Excuse me, but can I smell your pussy?" "Get away from me, you pervert," she replied. "Oh, I'm sorry," exclaims the man, "It must be your feet."
Mark My Words
Save your breath. You'll need it to blow up your date.
LaughFactory
If I was as ugly as you were, I wouldn't say "Hi" to people. I'd say "BOO!"
LaughFactory
Sure, I've seen people like you before, but I had to pay an admission fee.
LaughFactory
I believe in respect for the dead, in fact I could only respect you if you were dead.
LaughFactory