Categories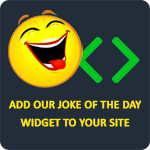 Save your breath. You'll need it to blow up your date.
LaughFactory
A man siting at a bar asked a pretty woman sitting next to him, Excuse me, but can I smell your pussy?" "Get away from me, you pervert," she replied. "Oh, I'm sorry," exclaims the man, "It must be your feet."
Mark My Words
You're so stupid, you threw a rock at the ground and missed.
LaughFactory
If I was as ugly as you were, I wouldn't say "Hi" to people. I'd say "BOO!"
LaughFactory
What's the difference between a BMW and a porcupine? A BMW has pricks on the inside!
brent