Categories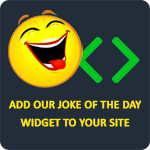 I never forget a face! But in your case I'll make an exception!
kandie24
If you think nobody cares if you're alive, try missing a couple of car payments.
eugene611
You are so ugly, the last time you got a piece of ass was when your hand slipped through the toilet paper.
LaughFactory
Your teeth are so big when you sneeze you bite your chest.
alhagie richards
Q: How do you leave a jackass in suspense?
A: Don't know. I'll tell you tomorrow
wise guy