Categories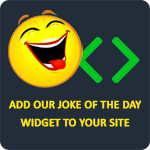 If you think nobody cares if you're alive, try missing a couple of car payments.
eugene611
Q: Why are blonde jokes so short?
A: So brunettes can remember them.
Anonymous
You're so fat you're the reason why the Earth is tilted.
BrittanyHoran321
When somebody calls you gay, say, "I'm straighter than the pole your mom dances on."
Anonymous
Q: How do you leave a jackass in suspense?
A: Don't know. I'll tell you tomorrow
wise guy