Categories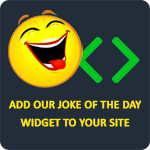 When somebody calls you gay, say, "I'm straighter than the pole your mom dances on."
Anonymous
I never forget a face! But in your case I'll make an exception!
kandie24
Insult: If you were any dumber, your head would implode.
Response: If you were a little bit more intelligent you'd still be stupid.
LaughFactory
I'll never forget the first time we met, although I'll keep trying.
LaughFactory
Q: Why are blonde jokes so short?
A: So brunettes can remember them.
Anonymous