Categories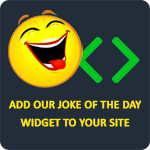 I hear you are very kind to animals, so please give that face back to the gorilla.
LaughFactory
You're so ugly, your husband takes you with him everywhere he goes, so he doesn't have to kiss you goodbye.
LaughFactory
How are fat girls and mopeds alike? They are fun to ride but you don't want your friends to find out.
Anonymous
Save your breath. You'll need it to blow up your date.
LaughFactory
Your face looks like it caught on fire and somebody tried to put it out with a fork.
rayrayrawrsu