Categories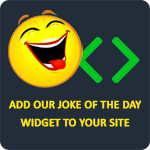 I hear you are very kind to animals, so please give that face back to the gorilla.
LaughFactory
You should do some soul-searching. Maybe you'll find one.
LaughFactory
Insult: Hey, you're not much of a looker, but I'll date you.
Response: Thanks. You must be very open-minded. Was that how your brain slipped out?
LaughFactory
Your face looks like it caught on fire and somebody tried to put it out with a fork.
rayrayrawrsu
You're so ugly that when you were born they didn't slap you they slapped your mom.
Anonymous