Categories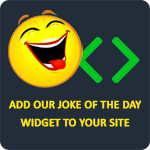 My psychiatrist told me I was crazy, so I said, "I want a second opinion." He said, "Okay, you're ugly too."
Cutifulone
I believe in respect for the dead, in fact I could only respect you if you were dead.
LaughFactory
Bob: "Why did the chicken cross the road?"
Joe: "To get to the idiot's house."
Bob: "Knock knock."
Joe: "Who's there?"
Bob: "The chicken."
Anonymous
You're so ugly that when you were born they didn't slap you they slapped your mom.
Anonymous
Sure, I've seen people like you before, but I had to pay an admission fee.
LaughFactory