Categories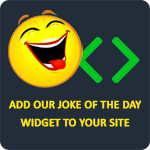 An old man is met by his attorney, and is told he is going to be audited. He rides to the IRS office with his attorney, and when he gets there, he begins to talk with the IRS agent. "I bet $2,000 I can bite my own eye!" The IRS agent agrees to the bet, believing it an impossible task. The old man laughs, pulls out his glass eye, and bites it. The IRS agent is dumbfounded. The old man bets $3,000 he can bite his other eye. The IRS agent knows there's no way possible to do this, so he once more agrees. The old man cackles, pulls out his dentures, and bites his eye. Then the old man finally wagers, "I bet $20,000 I can stand on the far side of your desk, pee over the desk, and get it into your wastebasket, without missing a single drop." The agent knows he won't be able to, so once more he agrees. The old man indeed misses, peeing all over the desk, and on the paperwork. The IRS agent jumps for joy, but then notices the attorney over in the corner moaning. "Are you all right?" asks the agent. "No! On the way over here, he bet me $400,000 he could pee on your desk and you'd be happy about it!"
Today's Joke
CHanaghan
Yo momma is so fat she uses a pillow for a tampon.
Featured on September 18, 2014
Sam Heavlin
Q: Did you hear about the Buddhist who refused Novocaine during a root canal?
A: His goal: transcend dental medication.
Featured on September 17, 2014
TheLaughFactory
Q: How do trees access the internet?
A: They log in.
Featured on September 16, 2014
Kimberly Mauldin
Blonde: "What does IDK stand for?"
Brunette: "I don't know."
Blonde: "OMG, nobody does!"
Featured on September 15, 2014
Anonymous
At a wedding party recently, someone yelled, "All the married men, please stand next to the one person who has made your life worth living!" The bartender was crushed to death.
Featured on September 14, 2014
mlevin1958
A man escapes from prison where he has been for 15 years. He breaks into a house to look for money and guns, and finds a young couple in bed. He orders the guy out of bed and ties him to a chair. He ties the girl to the bed and he gets on top of her, kisses her neck, and then gets up and goes into the bathroom. While he's in there, the husband tells his wife, "Listen, this guy is an escaped convict, look at his clothes! He probably spent lots of time in jail and hasn't seen a woman in years. I saw how he kissed your neck. If he wants sex, don't resist, don't complain, do whatever he tells you. Satisfy him no matter how much he nauseates you. This guy is probably very dangerous. If he gets angry, he'll kill us. Be strong, honey. I love you." His wife responds, "He wasn't kissing my neck. He was whispering in my ear. He told me he was gay, thought you were cute, and asked me if we had any Vaseline. I told him it was in the bathroom. Be strong honey. I love you, too!"
Featured on September 13, 2014
peeh
Did you know that dolphins are so smart that within a few weeks of captivity, they can train people to stand on the edge of their pool and throw them fish?
Featured on September 12, 2014
Anonymous