Categories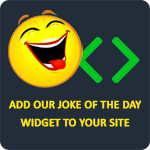 Bob goes to see his friend Pete. He finds Pete in his barn dancing naked around his John Deere. "What are you doing!" asks Bob. Pete stops dancing & says, "My wife has been ignoring me lately so I talked to my psychiatrist and he said I needed to do some thing sexy to a tractor." [to attract her]
Rockyz
Q: Would a white or black kindergartner have a bigger dick?
A: The black one because he's 20.
DJH
Q: What is the tallest building in the entire world?
A: The library, because it has so many stories.
Razor
In a tiny village lived an old maid. In spite of her old age, she was still a virgin. She was very proud of it. She knew her last days were getting closer, so she told the local undertaker that she wanted the following inscription on her tombstone: "Born as a virgin, lived as a virgin, died as a virgin." Not long after, the old maid died peacefully, and the undertaker told his men what the lady had said. The men went to carve it in, but the lazy no-goods they were, they thought the inscription to be unnecessarily long. They simply wrote: "Returned unopened."
Frank C.
One day a man came home from work to find his wife crying hysterically in the kitchen. "What's wrong, dearest?" asked the confused husband. "Oh darling," sobbed the wife, "I was cleaning little Suzie's room when I found whips, handcuffs and chains under her bed, along with a very erotic porn magazine! What ever are we going to do?" "Well," replied the man, "I guess a spanking is out of the question?"
Connor
One day, a man came home and was greeted by his wife dressed in stunningly sexy lingerie. "Tie me up," she purred, "And you can do anything you want." So he tied her up and went golfing.
Zinga
I'm about three years into my relationship now and I've started to have erection difficulties. My girlfriend and I have different ideas as to what the problem is: she bought me some Viagra and I bought her a treadmill.
george
Three elderly men are taking a walk outside their nursing home. The first one says, "Windy, isn't it?" The second one says, "No, it's Thursday!" The third one says, "So am I. Let's go get a beer."
Mr. Minear
A lawyer was well into a lengthy cross-examination of a witness, when he stopped and said, "I object, your honor! One of the jurors is asleep." The Judge ruled, "You put him to sleep, so you wake him up."
george
In heaven, the angels asked God where he would spend his next holiday. God said, "Definitely not on Earth. Last time I went there, I left a girl pregnant and those people haven't stopped talking about it since!"
riley
A lawyer is standing in a long line at the box office. Suddenly, he feels a pair of hands kneading his shoulders, back, and neck. The lawyer turns around and asks, "What the hell do you think you're doing?" "I'm a chiropractor and I'm just keeping in practice while I'm waiting in line." "Well, I'm a lawyer, but you don't see me screwing the guy in front of me, do you?"
Jerome
A wealthy old lady decides to go on a photo safari in Africa, taking her poodle along for company. One day the poodle starts chasing butterflies and before long, discovers that he's lost. Wandering about, he notices a hungry-looking leopard heading rapidly in his direction. The poodle thinks, "Uh, oh!" Noticing some bones on the ground close by, he immediately settles down to chew on the bones with his back to the approaching cat. Just as the leopard is about to leap, the poodle exclaims loudly, "Boy, that was one delicious leopard! I wonder if there are any more around here?" Hearing this, the leopard halts his attack in mid-strike, a look of terror comes over him and he slinks away into the trees. "Whew!" says the leopard. "That was close! That poodle nearly had me!" Meanwhile, a monkey who had been watching the whole scene from a nearby tree, figures he can put this knowledge to good use and trade it for protection from the leopard. So off he goes, but the poodle sees him heading after the leopard with great speed, and figures that something must be up. The monkey soon catches up with the leopard, spills the beans and strikes a deal for himself with the leopard. The leopard is furious at being made a fool of and says, "Here, monkey, hop on my back so you can watch me chew that poodle to bits!" Now, the poodle sees the leopard coming with the monkey on his back and thinks, "What am I going to do now?" but instead of running, the dog sits down with his back to his attackers, pretending he hasn't seen them yet, and waits until they get just close enough to hear. "Where's that damn monkey?" the poodle says. "I sent him off an hour ago to bring me another leopard!"
Sarah Singh
Knock Knock.
Who's there?
Olive.
Olive who?
Olive you!
Finny
Knock, knock.
Who's there?
Madame.
Madame who?
Madame foot is caught in the door!
Jordo
Two nuns are doing their grocery shopping. As they pass the cooler full of beer, one nun says longingly to the other one, "A cold beer would go down great tonight!" "Indeed," the other nun replies, "but how can we show up with beer at the check-out counter?" "Don't worry, I have a plan," the other nun answers. "Grab a six-pack." The cashier is surprised when he sees the beer, but the one nun is ready with an explanation. "We use the beer to wash our hair" she says. "At the convent, we call it 'Catholic shampoo.'" Without hesitation the cashier bends down, grabs a package of pretzels, and throws it in one of the nuns' groceries bags, saying "The curlers are on the house."
the world
Two salesmen were going door to door, and knocked on the door of a woman who was not happy to see them. She told them in no uncertain terms that she did not want to hear their offer and slammed the door in their faces. To her surprise, however, the door did not close and, in fact, bounced back open. She tried again, really put her back into it, and slammed the door again with the same result - the door bounced back open. Convinced these rude salesmen were sticking their foot in the door, she reared back to give it a slam that would teach them a lesson, when one of the men said: "Ma'am, before you do that again, you need to move your cat."
mr.minecraft
A farmer is walking with a prospective buyer when they see a beautiful pig in the yard, except it has a wooden leg. The buyer asks, "Why the wooden leg?" The farmer replies, "That pig is so smart, I let it drive the kids to school."
"Great, but why the wooden leg?"
"The pig is so smart it has a degree in horticulture and philosophy."
"Amazing! But why the bloody wooden leg?"
"Well when you have a pig that smart you don't eat it all at once!"
Crown Footy
A man walk into a bar and says, "Give me something to drink just no vodka." The bartender asks, "Why? That's your typical drink of choice." The man replies, "Because last night I got drunk and blew Chunks." The bartender says, "Well, it's normal to blow chunks if you drink too much. The man says, "No, Chunks is my dog."
Androgynous
Your mom is so black when she got out of the car the "check oil" light turned on.
Siz
A child goes to his father and asks, "Father, how do parents think of names for their children?" The father answers, "Well, son, the night before the mother gives birth, the father goes into the woods and camps for the night. When he wakes the following morning, the first thing he sees is what he names his child, which is why your sister is named Soaring Eagle. Why do you ask, Bear Poop?"
SaltyDog01