Categories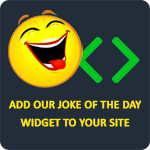 Q: What's the difference between Usain Bolt and Hitler?
A: Usain Bolt can finish a race.
Broom
Q: What has more lives than a cat?
A: A frog because it croaks every night.
Michael
Yo mama is just like a lawn mower: everyone gets a push.
UnwantedIcerus
Your mama is so fat that her BMI is measured in acres.
Aliabbas Rashid 10WK!
Q: How do you find Will Smith in the snow?
A: Look for the fresh prints.
mum
Q: How do you stop a Mexican tank?
A: Shoot the people pushing it.
Lincoln Draper
I had a broken vacuum, then I put a One Direction sticker on it and it suddenly sucked again.
Alana
I would make another chemistry joke, but they ARGON.
JMC AND KC
Did you hear about the guy whose whole left side was cut off? He's all right now.
LOLLYPOP
Q: What has eight arms and an IQ of 60?
A: Four guys drinking Bud Light and watching a football game!
P.J
Did you hear about Monica Lewinsky becoming a Republican? The Democrats left a bad taste in her mouth.
NERO
Q: Who is the poorest guy in the south?
A: The Tooth Fairy.
mum
A guy and his wife are sitting and watching a boxing match on television. The husband sighs and complains, "This is disappointing. It only lasted for 30 seconds!" "Good," replied his wife. "Now you know how I always feel."
Kid.KT
Q: How come oysters never donate to charity?
A: Because they are shellfish.
me
One day three women went for a job interview. The man interviewing them posed all three the same question. What would you do if you found an extra €50 in on your paycheck that you shouldn't have received? The first one said, "I'd give it back as it wasn't mine and I wasn't entitled to it." When he asked the second one she replied, "I'd give it to Charity." When he asked the third one, she was more honest and she said, "I'd keep it for myself and go out for a drink." Which one of the three women got the job? The one with the biggest tits!
Marcus Mac An Bhaird
Q: What do you call the space between Kim Kardashian's breasts and butt cheeks?
A: Silicon Valley.
Peuade
Q: Why does it take 1 million sperm to fertilize one egg?
A: Because like all men, they won't stop to ask directions.
captn crunk
Two students were arguing when their teacher entered the classroom. The teacher says, "Why are you arguing?" One boy answers, "We found a ten dollar bill and decided to give it to whoever tells the biggest lie." "You should be ashamed of yourselves," said the teacher, "When I was your age I didn't even know what a lie was." The boys gave the ten dollars to the teacher.
Saarah jabbar<3
Hillary Clinton has finally announced she will be running for President. Yes, finally. She says this is a great step forward for all women... who happen to be married to a former president.
Olaf
Two men were talking. "So, how's your sex life?"
"Oh, nothing special. I'm having Social Security sex."
"Social Security sex?"
"Yeah, you know, I get a little each month, but not enough to live on."
blanky