Categories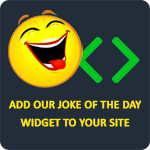 The "Buffolo Theory" of beer. A herd of buffalo can move only as fast as the slowest buffalo. When the herd is hunted, it is the slowest and weakest ones at the back that are killed first. This natural selection is good for the herd as a whole, because the general speed and health of the whole group keeps improving by the regular killing of the weakest members. In much the same way the human brain can only operate as fast as the slowest brain cells. Excessive intake of alcohol, we all know, kills brain cells, but naturally it attacks the slowest and weakest brain cells first. In this way regular consumption of beer eliminates the weaker brain cells, making the brain a faster and more efficient machine. That's why you always feel smarter after a few beers, and that's why beer is so good for you!
lego121984
Q: What did the triangle say to the circle? A: "You're pointless!"
Andrea
Give a man a fish and he will eat for a day. Teach him how to fish and he will sit in a boat and drink beer all day.
TheLaughFactory
Two flies sit on a pile of poop. One fly passes gas. The other fly looks at him and says, "Hey do you mind? I'm eating here."
TheLaughFactory
A mentally challenged man walks up to this guy and asks, "Can you help me? I'm trying to spell the word 'orange.'" The guy responds, "What a retard, didn't your mom teach you?" The man answers, "No." "Ever?" says the guy. "No," responds the mentally challenged man. The guy responds, "Okay, which one are you trying to spell, the color or the fruit?"
nadia23