Categories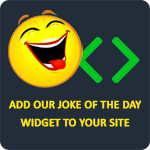 Q: What do you call a woman that sets her bills on fire?
A: Bernadette.
Anonymous
A man goes to a strip club with an alligator. He says, "I bet you that I can put my dick into this alligator's mouth for 1 minute, and when I take it out, it will not be damaged. If I succeed, all of you will buy me drinks. If I fail, I will buy all of you drinks." The other men agree and he puts his dick into the alligator's mouth for 1 minute. After 1 minute, he hits the alligator on the head with a beer bottle, and he opens his mouth. To everyone's surprise, his dick is unharmed. "Now, before you buy me drinks, does anybody else want to try?" After a while, someone in the back finally raises their hand. It's a woman. "I guess I can try," she says, "but you have to promise not to hit me on the head with a beer bottle."
Anonymous
Two hunters are out in the forest when one of them collapses. He doesn't seem to be breathing and his eyes are glazed. The other guy takes out his phone and calls 911 and gasps, "My friend is dead! What can I do?" The operator says "Calm down. I can help. First, let's make sure he's dead." There is a silence, then a gun shot is heard. Back on the phone, the guy says "OK, now what?"
Sydney Vanmeter
Late one night, a preacher was driving on a country road and had a wreck. A farmer stopped and said, "Sir, are you okay?" The preacher said, "Yes, I had the Lord riding with me." The farmer said, "Well, you better let him ride with me, because you're gonna kill him."
Anonymous
At a wedding party recently, someone yelled, "All the married men, please stand next to the one person who has made your life worth living!" The bartender was crushed to death.
mlevin1958