Categories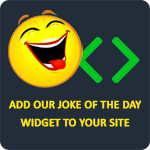 Two women friends had gone out for a girls night out, and had been overenthusiastic on the cocktails. Incredibly drunk and walking home, they suddenly realized they both needed to pee. They were very close to a graveyard, and one of them suggested they do their business behind a headstone or something. The first woman had nothing to wipe with, so she took off her panties, used them, and threw them away. Her friend however, was wearing an expensive underwear set and didn't want to ruin hers, but was lucky enough to salvage a large ribbon from a wreath that was on a grave and proceeded to wipe herself with it. After finishing, they made their way home. The next day, the first woman's husband phones the other husband and says, "These girls' nights out have got to stop. My wife came home last night without her panties." "That's nothing," said the other. "Mine came back with a sympathy card stuck between the cheeks of her butt that said, "From all of us at the fire station, we'll never forget you!"
Bianca723
Q: You're trapped in a room with a tiger, a rattlesnake and a lawyer. You have a gun with two bullets. What should you do?
A: Shoot the lawyer. Twice.
Ahnoyink
A child goes to his father and asks, "Father, how do parents think of names for their children?" The father answers, "Well, son, the night before the mother gives birth, the father goes into the woods and camps for the night. When he wakes the following morning, the first thing he sees is what he names his child, which is why your sister is named Soaring Eagle. Why do you ask, Bear Poop?"
SaltyDog01
An alcoholic, a sex addict, and a pothead all die and go to Hell. Satan is waiting for them and tells all of them, "I am in a good mood today, so I am going to let each one of you pick one thing you love from Earth, and let you keep it here for 100 years, and then I will return for the goods." Satan first approaches the alcoholic, "What is it that you would like to have?" to which the alcoholic responds, "I want the finest brew, wine, and liquor you can get me." Satan brings him to a room filled with every type of beer on tap, the finest aged cellars of wine, and of course the purest grain alcohol. There is each type of liquor you could possibly think of or never afford to even taste, a never ending supply of it all. The man yells, "Whooa Hoo!" in excitement, and runs into the room. Satan laughs, shuts the door, and locks it. Satan then approaches the sex addict and asks, "What is it that you would like to have?" to which the sex addict responds, "Women! I want lots of beautiful women, one for each day of the year!" Satan brings him to a room filled with only the most gorgeous women imaginable. Some with huge breasts, some with small breasts, some with big asses, and some with small asses, some tall with never ending legs, and some short, some have tight p*ssies and some have shaved p*ssies. All of the women are hot, naked, and very horny. The sex addict immediately gets a raging hard on and runs into the room. Satan laughs, shuts the door and locks it. Satan finally approaches the pothead and asks, "What is it that you would like to have?" to which the pothead responds, "Well, that's easy! I want the best pot you got." Satan brings him to a room which is filled with the tallest, thickest, stinkiest, most dank plants growing on for acres. The sweet smell from the purest plants fills this enormous room. There were crystals growing on some buds which grew 15 feet high, just begging to be harvested. The quality of the bud would put the Cannabis Cup winners to shame, in all categories. It was beyond belief. The pothead was so awed and humbled by the sight of these beautiful plants, that he slowly walked into the room, he sat down Indian style, with his legs crossed, took slow deep breathes, closed his eyes and proceeded to meditate on this miraculous sight. Satan looked at him curiously, shut the door and locked it. 100 years pass. Satan returns to the first room, remembering the alcoholic, unlocks and opens the door. There is broken wine and liquor glass bottles shattered everywhere. The room smells like rotting animal flesh and piss. The alcoholic comes running at the door, naked, covered in his own vomit and shit, screaming "Help!, I don't want anymore. Let me out of here!" Satan laughs, shuts the door, and locks it. Satan then returns to the second room, remembering the sex addict, unlocks and opens the door. There are thousands of kids running around the room and babies crying madly making so much noise no one could hear their own scream. Hundreds of very, very old ladies now limp around with no clothes on, still very horny for the sex addict who attempts to run out the door as Satan watches. Before the sex addict can utter a word of desperation, Satan laughs, shuts the door, and locks it. Satan finally arrives at the third and final room, remembering the pothead, unlocks, and opens the door. After a quick look inside, Satan's evil grin turns to a look of confusion. Nothing had changed. The plants were untouched, just as dank as the day he left them. Even the pothead was in the same position, sitting down with his legs crossed. So Satan walks up behind the pothead, taps him on his shoulder and says, "What's wrong?" A tear rolls down the pothead's cheek as he turns to Satan and simply replies, "Got a light, man?"
hardip
Two drunks are sitting in a bar when one of them turns to the other one and asks, "Hey, isn't that Hortense?" The other drunk chimes in and says, "No, she looks pretty relaxed to me."
Mark My Words