Categories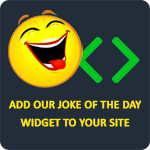 Teacher: "If I gave you 2 cats and another 2 cats and another 2, how many would you have?"
Johnny: "Seven."
Teacher: "No, listen carefully... If I gave you two cats, and another two cats and another two, how many would you have?"
Johnny: "Seven."
Teacher: "Let me put it to you differently. If I gave you two apples, and another two apples and another two, how many would you have?"
Johnny: "Six."
Teacher: "Good. Now if I gave you two cats, and another two cats and another two, how many would you have?"
Johnny: "Seven!"
Teacher: "Johnny, where in the heck do you get seven from?!"
Johnny: "Because I've already got a freaking cat!"
Capricorn37
A woman goes to her boyfriend's parents' house for dinner. This is her first time meeting the family and she is very nervous. They all sit down and begin eating a fine meal. The woman is beginning to feel a little discomfort, thanks to her nervousness and the broccoli casserole. The gas pains are almost making her eyes water. Left with no other choice, she decides to relieve herself a bit and lets out a dainty little fart. It wasn't loud, but everyone at the table heard the poot. Before she even had a chance to be embarrassed, her boyfriend's father looked over at the dog that had been snoozing at the women's feet, and said in a rather stern voice, "Ginger!" The woman thought, "This is great!" and a big smile came across her face. A couple minutes later, she was beginning to feel the pain again. This time, she didn't hesitate. She let a much louder and longer fart rip. The father again looked at the dog and yelled, "Dammit, Ginger!" Once again the woman smiled and thought, "Yes!" A few minutes later the woman had to let another one rip. This time she didn't even think about it. She let rip a fart that rivaled a train whistle blowing. Again, the father looked at the dog with disgust and yelled, "Dammit, Ginger, get away from her before she shits on you!"
Legolas
A lady comes home from her doctor's appointment grinning from ear to ear. Her husband asks, "Why are you so happy?" The wife says, "The doctor told me that for a forty-five year old woman, I have the breasts of a eighteen year old." "Oh yeah?" quipped her husband, "What did he say about your forty-five year old ass?" She said, "Your name never came up in the conversation."
Mark My Words
You are on a horse, galloping at a constant speed. On your right side is a sharp drop off, and on your left side is an elephant traveling at the same speed as you. Directly in front of you is another galloping horse but your horse is unable to overtake it. Behind you is a lion running at the same speed as you and the horse in front of you. What must you do to safely get out of this highly dangerous situation? Get your drunk ass off the merry-go-round!
Anonymous
There was this guy at a bar, just looking at his drink. He stays like that for a half hour. Then a big trouble making truck driver steps next to him, takes the drink from the guy, & just drinks it all down. The poor man starts crying. The truck driver says, "Come on man, I was just joking. Here, I'll buy you another drink. I just can't stand to see a man cry." "No, it's not that," the man replies, wiping his tears, "This day is the worst of my life. First, I oversleep & I go in late to my office. My outraged boss fires me. When I leave the building to go to my car, I find out it was stolen. The police say they can do nothing. I get a cab to go home, & when I get out, I remember I left my wallet. The cab driver just drives away. I go inside my house where I find my wife in bed with the gardener. I leave my home, come to this bar, & just when I was thinking about putting an end to my life, you show up & drink my poison."
Thommy53