Categories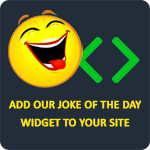 Why won't sharks attack lawyers? Professional courtesy.
Anonymous
An infinite crowd of mathematicians enter a bar. The first one orders a pint, the second one orders half a pint, the third one orders a quarter pint. The bartender says, "I understand," and pours two pints.
mmowry
What do you have when 100 lawyers are buried up to their necks in sand? Not enough sand.
Anonymous
If debugging is the process of removing software bugs, then programming must be the process of putting them in.
Edsger Dijkstra
Q: What's the difference between a genealogist and a gynecologist?
A: The genealogist checks the family tree and the gynecologist checks the family bush.
Mark My Words