Categories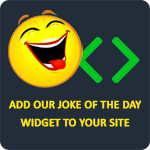 Yo mama so ugly the Walking Dead wouldn't walk with her.
Anonymous
Q: What do you call the space between Kim Kardashian's breasts and butt cheeks?
A: Silicon Valley.
Peuade
Yo momma's so fat, the Hogwarts Sorting Hat put her in all 4 houses!
Me!
Did you hear about Monica Lewinsky becoming a Republican? The Democrats left a bad taste in her mouth.
NERO
Yo momma so stupid she thought Bruno Mars was a planet.
Uncle Sam