Categories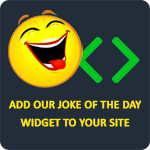 Q: What is the difference between Tiger Woods and Santa Claus?
A: Santa stops after three hos.
Brandon Lewis
Elton John used to work at the sperm bank, but he was fired for drinking on the job.
Anonymous
Chuck Norris once ate a whole cake before his friends could tell him there was a stripper in it.
vinhx408
Q: Why did Miley and Liam break up?
A: It just wasn't twerking.
Anonymous
Tiger Woods plays 18 holes. Both on and off the golf course.
jdg62