Categories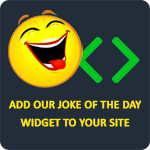 Q: What do you call the space between Kim Kardashian's breasts and butt cheeks?
A: Silicon Valley.
Peuade
Yo momma's so fat, the Hogwarts Sorting Hat put her in all 4 houses!
Me!
Yo momma so stupid she thought Bruno Mars was a planet.
Uncle Sam
Q: How do you find Will Smith in the snow?
A: Look for the fresh prints.
mum
Q: Why is Peter Pan always flying?
A: Because he neverlands.
Cole Langan