Categories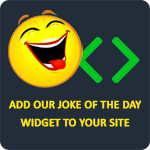 Q: What do you call security guards working outside Samsung shops?
A: Guardians of the Galaxy.
Anonymous
Q: How does a woman have safe sex in Detroit?
A: She locks the car doors.
jimbo.
I asked my three year old grandson Malachi what his name was, he replied, "Spiderman." I said, "Malachi, what is your real name?" He replied, "Peter Parker."
dwaynereed32
Bill Clinton is no longer playing the saxophone. He is now playing the whore-Monica.
Mark My Words
What do Michael Jackson and caviar have in common? They both come on little white crackers.
chefawkes