Categories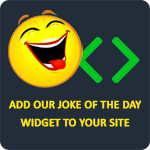 I hear OJ Simpson is working on a stand up act in jail, apparently he kills everytime.
TrentMabry
Q: What is the dirtiest line said on television?
A: "Ward, I think you were a little hard on the Beaver last night."
Mark My Words
Bill Clinton is no longer playing the saxophone. He is now playing the whore-Monica.
Mark My Words
What did Jay-Z call his girlfriend before getting married? Feyoncè.
Joy Barr
How do you find Ronald McDonald at a nude beach? You look for the sesame seed buns!
turtle91