Categories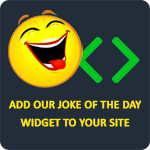 Q: Why does Micheal Jackson like twenty six year olds?
A: Because there's twenty of them.
eric
Q: What do you call security guards working outside Samsung shops?
A: Guardians of the Galaxy.
Anonymous
Bill Clinton is no longer playing the saxophone. He is now playing the whore-Monica.
Mark My Words
The Lone Ranger woke to see his tent blown away by a tornado. He declared, "Tonto, we're not in canvas anymore."
@flipyou_co_uk
Q: What is the dirtiest line said on television?
A: "Ward, I think you were a little hard on the Beaver last night."
Mark My Words