Categories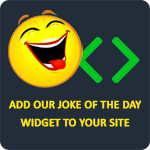 Bill Clinton is no longer playing the saxophone. He is now playing the whore-Monica.
Mark My Words
Why did Mickey Mouse go to space? To visit Pluto.
panorama14
Q: How does a woman have safe sex in Detroit?
A: She locks the car doors.
jimbo.
Tiger Woods plays 18 holes. Both on and off the golf course.
jdg62
Q: What did Gandhi say to the British, after they asked him to move?
A: Nah, mastay.
Anonymous