Categories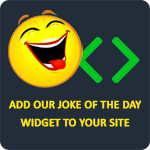 Two blondes fell down a hole. One said, "It's dark in here isn't it?" The other replied, "I don't know; I can't see."
Anonymous
What did God say when he made the first black man? "Damn, I burnt one."
joe to good
A mother is in the kitchen making dinner for her family when her daughter walks in. "Mother, where do babies come from?" The mother thinks for a few seconds and says, "Well dear, Mommy and Daddy fall in love and get married. One night they go into their bedroom, they kiss and hug, and have sex." The daughter looks puzzled so the mother continues, "That means the daddy puts his penis in the mommy's vagina. That's how you get a baby, honey." The child seems to comprehend. "Oh, I see, but the other night when I came into your room you had daddy's penis in your mouth. What do you get when you do that?" "Jewelry, my dear. Jewelry."
Tatauaje13
There was a blonde, a redhead, and a brunette. They were all trapped on an island and the nearest shore was 50 miles away. The redhead swam trying to make it to the other shore she swam 15 miles, drowned, and died. The brunette swam 24 miles, drowned, and died. The blonde swam 25 miles, got tired, and swam back.
Donovan
Blonde: "What does IDK stand for?"
Brunette: "I don't know."
Blonde: "OMG, nobody does!"
Anonymous