Categories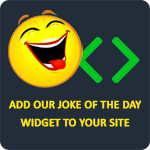 What did God say when he made the first black man? "Damn, I burnt one."
joe to good
How do you make five pounds of fat look good? Put a nipple on it!
Dyslexa
Yo mamma is so ugly when she tried to join an ugly contest they said, "Sorry, no professionals."
Anonymous
As an airplane is about to crash, a female passenger jumps up frantically and announces, "If I'm going to die, I want to die feeling like a woman." She removes all her clothing and asks, "Is there someone on this plane who is man enough to make me feel like a woman?" A man stands up, removes his shirt and says, "Here, iron this!".
cdiesel1208
What's the biggest crime committed by transvestites? Male fraud.
Anonymous