Categories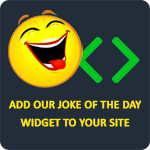 Do not be racist; be like Mario. He's an Italian plumber, who was made by the Japanese, speaks English, looks like a Mexican, jumps like a black man, and grabs coins like a Jew!
Andrew
Did you hear about the guy whose whole left side was cut off? He's all right now.
LOLLYPOP
I asked a Chinese girl for her number. She said, "Sex! Sex! Sex! Free sex tonight!" I said, "Wow!" Then her friend said, "She means 666-3629."
Anonymous
Roses are red.
Your blood is too.
You look like a monkey
And belong in a zoo.
Do not worry,
I'll be there too.
Not in the cage,
But laughing at you.
Anonymous
Yo momma is so fat that when she went to the beach a whale swam up and sang, "We are family, even though you're fatter than me."
Anonymous