Categories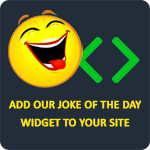 Roger is a hard worker, and he spends most of his nights bowling or playing volleyball. One weekend, his wife decides that he needs to relax a little and take a break from sports, so she takes him to a strip club. The doorman at the club spots them and says "Hey Roger! How are you tonight?" His wife, surprised, asks her husband if he has been here before. "No, no. He's just one of the guys I bowl with." They are seated, and the waitress approaches, sees Roger and says "Nice to see you, Roger. A gin and tonic as usual?" His wife's eyes widen. "You must come here a lot!" "No, no" says Roger "I just know her from volleyball." Then a stripper walks up to the table. She throws her arms around Roger and says "Roger! A table dance as usual?" His wife, fuming, collects her things and storms out of the bar. Roger follows her and spots her getting into a cab, so he jumps into the passenger seat. His wife looks at him, seething with fury and flips out on Roger. Just then, the cabby leans over and says "Sure looks like you picked up a bitch tonight, Roger!"
daniel844533
A woman awakes during the night to find that her husband is not in their bed. She puts on her robe and goes downstairs to look for him. She finds him sitting at the kitchen table with a cup of coffee in front of him. He appears deep in thought, just staring at the wall. She watches as he wipes a tear from his eye and takes a sip of coffee. "What's the matter, dear?" she whispers as she steps into the room. "Why are you down here at this time of night?" The husband looks up, "Do you remember 20 years ago when we were dating, and you were only 17?" he asks solemnly. The wife is touched, thinking her husband is so caring and sensitive. "Yes, I do," she replies. The husband pauses. The words are not coming easily. "Do you remember when your father caught us in the backseat of my car?" "Yes, I remember," says the wife, lowering herself into a chair beside him. The husband continues, "Do you remember when he shoved a shotgun in my face and said, "Either you marry my daughter, or I will send you to jail for 20 years!" "I remember that too," she replies softly. He wipes another tear from his cheek and says, "I would have gotten out today!"
Draco
On the night of their honeymoon, a newlywed couple has an unfortunate accident, resulting in the amputation of the groom's left foot. Unable to control her grief, the bride calls her mother from the hospital. "Mother," she sobs, "my husband has only one foot." The mother, trying to console her daughter, says, "That's alright dear, your father has only six inches."
Anonymous
A farmer walks into his bedroom carrying a lamb under his arm. He walks over to his wife who's laying in bed. "See!" he yells, "This is the pig I have to have sex with whenever you get one of your headaches!" The wife says, "You know that's a lamb under your arm, don't you?" The farmer says, "I wasn't talking to you."
Anonymous
Bob goes to see his friend Pete. He finds Pete in his barn dancing naked around his John Deere. "What are you doing!" asks Bob. Pete stops dancing & says, "My wife has been ignoring me lately so I talked to my psychiatrist and he said I needed to do some thing sexy to a tractor." [to attract her]
Rockyz