Categories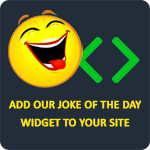 Since Dave works hard at the plant and spends most evenings bowling or playing basketball at the gym, his wife thinks he is pushing himself too hard. For his birthday, she takes him to a local strip club. The doorman at the club greets them and says, ''Hey, Dave! How ya doin'?'' His wife is puzzled and asks if he's been to this club before. ''Oh no,'' says Dave. ''He's on my bowling team.'' When they are seated, a waitress asks Dave if he'd like his usual Budweiser. His wife is becoming uncomfortable and says, ''You must come here a lot for that woman to know you drink Budweiser.'' ''No, honey, she's in the Ladies Bowling League. We share lanes with them.'' A stripper comes over to their table and throws her arms around Dave. ''Hi, Davey,'' she says, ''want your usual table dance?'' Dave's wife, now furious, grabs her purse and storms out of the club. Dave follows and spots her getting into a cab. Before she can slam the door, he jumps in beside her and she starts screaming at him. The cabby turns his head and says, ''Looks like you picked up a real doozie this time, Dave!''
Anonymous
John and Bob were discussing their married lives. Although happily married to their wives, they admitted that there were arguments sometimes. John said, "I've made one great discovery. I know how to always have the last word." "Wow!" said Bob, "how did you manage that?" "It's easy," replied John, "my last word is always 'Yes, Dear.'"
isaacsaadian
My girlfriend told me if I join one more comedy group on the Internet, she's going to leave me. I'm really going to miss her.
JOHNNYGREEK
A husband says to his wife, "Honey I just won the lottery. Pack your bags!" The wife says, "Great. Should I pack for warm weather or cold weather?" The husband replies, "I don't care, just get the hell out!"
comedylove
Man: Hey, come on, we're both here at this bar for the same reason.
Woman: Yeah! Let's pick up some chicks!
LaughFactory