Categories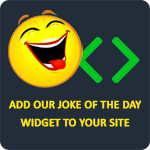 Bob goes to see his friend Pete. He finds Pete in his barn dancing naked around his John Deere. "What are you doing!" asks Bob. Pete stops dancing & says, "My wife has been ignoring me lately so I talked to my psychiatrist and he said I needed to do some thing sexy to a tractor." [to attract her]
Rockyz
On the night of their honeymoon, a newlywed couple has an unfortunate accident, resulting in the amputation of the groom's left foot. Unable to control her grief, the bride calls her mother from the hospital. "Mother," she sobs, "my husband has only one foot." The mother, trying to console her daughter, says, "That's alright dear, your father has only six inches."
Anonymous
A farmer walks into his bedroom carrying a lamb under his arm. He walks over to his wife who's laying in bed. "See!" he yells, "This is the pig I have to have sex with whenever you get one of your headaches!" The wife says, "You know that's a lamb under your arm, don't you?" The farmer says, "I wasn't talking to you."
Anonymous
A mother comes home from work to find that her kids are hiding behind the couch. She asks what's wrong, and the kids reply that aunt Sally was in the house naked. So she goes to her bedroom to investigate, and she finds her husband lying on the bed naked and sweaty. She asks, "What's going on?" He replies, "I'm having a heart attack." She says "I'm going to call 911, while I'm really looking for my sister." She discovers the aunt in the bathroom closet in the nude, and gives her a slap, "How dare you! My husband is having a heart attack and you're running around scaring the kids!"
jokester01
Q: My boyfriend is as beautiful as Frank Sinatra and as intelligent as Albert Einstein; what is his name?
A: Frankenstein.
Alejandro Jodorowsky