Categories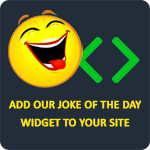 Bob goes to see his friend Pete. He finds Pete in his barn dancing naked around his John Deere. "What are you doing!" asks Bob. Pete stops dancing & says, "My wife has been ignoring me lately so I talked to my psychiatrist and he said I needed to do some thing sexy to a tractor." [to attract her]
Rockyz
A man wakes up in the hospital, bandaged from head to foot. The doctor comes in and says, "Ah, I see you've regained consciousness. Now, you probably won't remember, but you were in a pile up on the freeway. You're going to be okay, you'll walk again and everything, but something happened. I'm trying to break this gently, but the fact is, your willy was chopped off in the wreck, and we were unable to find it." The man groans, but the doctor goes on, "You've got $9000 in insurance compensation coming to you, and we have the technology now to build you a new willy that will work as well as your old one did, better in fact! But the thing is, it doesn't come cheap. It's $1000 an inch." The man perks up at this. "So," the doctor says, "it's for you to decide how many inches you want, but it's something you'd better discuss with your wife. I mean, if you had a five inch one before, and you decide to go for a nine incher, she might be a bit put out. But if you had a nine inch one before, and you decide only to invest in a five incher this time, she might be disappointed. So it's important that she plays a role in helping you make the decision." The man agrees to talk with his wife. The doctor comes back the next day. "So," says the doctor, "have you spoken with your wife?" "I have," says the man. "And has she helped you in making the decision?" asked the doctor. "She has," says the man. "And what is it?" asks the doctor. "We're getting a new kitchen."
Frosty
An old man goes into Victoria's Secret and tells the sales-person behind the counter he needs a present for his wife. "See," explains the man, "It is my fiftieth wedding anniversary and I would like to get something pretty to surprise the little lady, if you know what I mean." When he gets home, his wife asks with a scowl on her face, "Where have you been?" "Surprise," says the old man and hands her a sexy tiny teddy. The wife rips it from his hand and takes it to the bathroom to try it on. She struggles to make it fit, but it is two sizes too small. She take a long time in the bathroom and hopes her husband will lose interest and fall asleep because it is getting late into the evening. Finally she emerges from the bathroom with all the lights out. She is completely nude and pretends to model it in front of him. Her husband, still sitting up, squinting to try and see finally says, "For as much money I spent on it, they could of at least ironed out the wrinkles."
Mark My Words
A mother comes home from work to find that her kids are hiding behind the couch. She asks what's wrong, and the kids reply that aunt Sally was in the house naked. So she goes to her bedroom to investigate, and she finds her husband lying on the bed naked and sweaty. She asks, "What's going on?" He replies, "I'm having a heart attack." She says "I'm going to call 911, while I'm really looking for my sister." She discovers the aunt in the bathroom closet in the nude, and gives her a slap, "How dare you! My husband is having a heart attack and you're running around scaring the kids!"
jokester01
On the night of their honeymoon, a newlywed couple has an unfortunate accident, resulting in the amputation of the groom's left foot. Unable to control her grief, the bride calls her mother from the hospital. "Mother," she sobs, "my husband has only one foot." The mother, trying to console her daughter, says, "That's alright dear, your father has only six inches."
Anonymous