Categories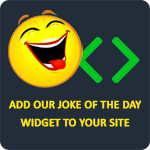 If a man opens the car door for his wife, you can be sure of one thing: either the car is new or the wife.
Anonymous
A man and a wife were in bed one morning when the wife said, "I had a strange dream last night. I dreamed I was at a penis auction. Long penises were going for $100 and thick penises were going for $300." The husband asked, "What would mine go for?" The wife replied, "They were giving ones like yours away for free." The husband said, "I also had a dream last night about an auction where they were selling juicy vaginas for $500 and tight vaginas for $1,000." "How about mine?" the wife asked and the husband replied, "That was where they were holding the auction."
Anonymous
A man is about to enter a meeting at work when he realizes that he forgot some important paperwork. He calls home so that his wife can retrieve them. The maid answers the phone and says that his wife is busy. He demands that the maid put his wife on the phone. The maid informs the man that his wife is in bed with the gardener. The man goes nuts, and offers the maid one million dollars to shoot them both. The maid agrees and he soon hears two gunshots. The maid returns to the phone and he asks her what happened. The maid says she shot his wife in bed and the gardener ran, so she shot him by the pool. The man says, "Pool??? Is this 555-4320???"
TheBaddboy
What do marriage and a tornado have in common? In the beginning there's a lot of blowing and sucking, and in the end someone loses a house.
Shalia
A couple drives to the hospital because the wife is in labor. The doctor alerts them that she invented a machine that will transfer some of the labor pain to the father, if they'd like. The husband eagerly says, "Give it all to me!" The couple returns home with a bouncing baby boy, only to find the mailman dead on their lawn.
pattyvasquez