Categories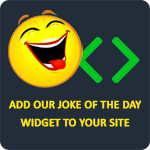 Q: How much pussy do priests get?
A: Nun.
FInn Guy
A husband and wife are in church. The preacher notices that the husband has fallen asleep and says to the wife, "Wake your husband up!" The wife answers, "You're the one who made him fall asleep, you wake him up!"
Anonymous
Three priests and three young boys are on a boat on the ocean. The boat starts to sink and first priest says, "Save the boys!" The second priest says, "F*ck the boys!" The third priest says, "Do you think we have time?!"
winett
A Baptist, a Catholic, and a Mormon are in the maternity ward. The Baptist says, "One more son and I have a basketball team." The Catholic says, "That's nothing, one more kid and I have a baseball team." The Mormon guy says, "That's nothing, one more wife and I have a golf course."
Anonymous
One fine day, a priest, a rabbi, and a high priestess decide to all go fishing. They manage to get to the water, and off they go. One hour later, the high priestess says, "I think I forgot the food!" She steps off the boat, walks across the water, gets the picnic basket, and walks back! As they are eating, the priest thinks, "What a display. Jeez, where does she get off walkin' on the water?" Right then, the rabbi says, "Oye! I forgot the drinks." He steps right off the boat, and walks across the water to get the drinks. By this time, the priest is very frustrated! He excuses himself, and as the priest steps out of the boat, he falls in the water. The high priestess turns to the rabbi and says, "You think we should have told him about the rocks?"
mskatieb